Two men remain in the custody of the Customs Anti Narcotics Unit and are to be charged with cocaine trafficking this week after they were busted with almost 14 pounds of cocaine at the Cheddi Jagan Airport.
The $6.3 Million worth of cocaine was found in two large bowls of curry.
One of the men, 36-year-old Loaknauth Persaud was an outgoing passenger heading to New York city when he was pulled aside and questioned about the curry meals in his bag.
An examination of the spicy dish revealed that there was more than potato and meat in the bowls.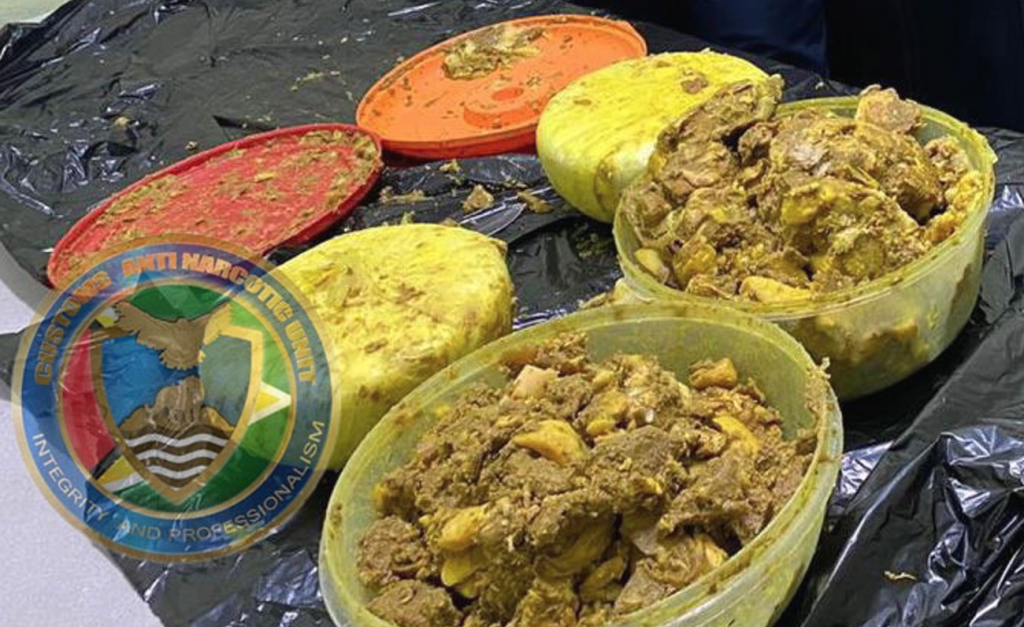 Agents discovered a large parcel of cocaine in each of the bowls. The cocaine was plastic wrapped and placed in the bottom of the bowls with the curried potatoes and meat on top.
CANU said further investigations of the bust, led to the arrest of the second suspect, 43-year-old Manzil Ali aka John Ali. 
Both suspects were booked as part of the cocaine curry probe and will make their initial Court appearance before the end of the week.