Two teenagers and a 44-year-old man appeared at the Springlands Magistrates' Court this morning and were charged for the murder of 21-year-old Corentyne youth, Mahendra Ghanie.
A sixteen-year-old young man (identity withheld because of age), his 44-year-old father, Bharrat Ramsaywack and 19-year-old Mohamlall Sewsankar were not required to enter a plea to the indictable charge of murder.
Appearing in a packed courtroom, the Prosecutor presented the charge against the three. The charge stated that sometime between the 2nd October and the 3rd October, 2017, the three brutally murdered the 21-year-old Mahendra Ghanie, who worked for Ramsaywack.
It is alleged that they attempted to cover up the crime by chopping the man's body into pieces and setting them ablaze before burying the remains in a shallow grave.
Relatives of the dead young man as well as relatives of the three accused were in the courtroom during the appearance.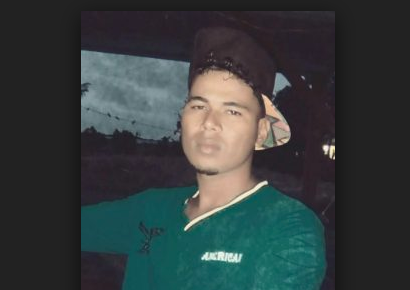 After the facts of the case were presented, the three were remanded until the next court hearing later this month. They were all unrepresented.
The murder case shocked the Corentyne community where the victim as well as his alleged murderers, called home.
The young man was last seen alive two Sundays ago when he left his family home to visit his employer, Bharrat Ramsaywack to inquire about money that was owed to him.
It is believed that it was sometime during that visit that the youth was attacked and murdered.
Two of the accused reportedly confessed to the crime as the young man's remains were discovered in the shallow grave which was located a short distance away from the Ramsaywack home.