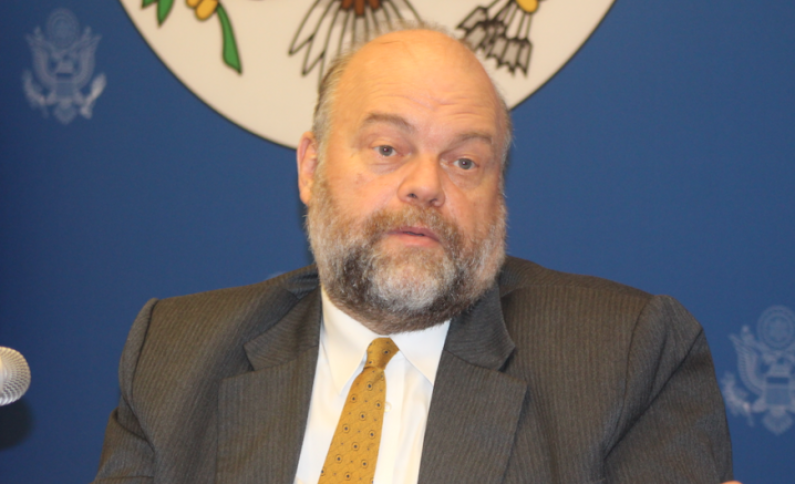 United States Ambassador to Guyana Perry Holloway has welcomed the increase in the number of cocaine related seizures and arrests both at the JFK International Airport in New York and the Cheddi Jagan International Airport in Guyana with links to Guyanese narco traffickers.
The tough talking, drug fighting Diplomat told News Source on Wednesday that he was heartened by the development. "We are concerned with narcotics trafficking in all parts of the world; it's not something that unique to Guyana. We have been very heartened by some of the seizures and arrests. That's a good thing, it means law enforcement is beginning to do the correct things," Ambassador Holloway stated.
He reiterated the United States Government's commitment to helping Guyana and other regional countries to fight the drug trade.
"We are not concerned that there is an increase in arrest and seizures, quite the opposite, the system is beginning to do what it is supposed to be doing," he added.
Mr. Holloway said Guyana, like any other country in the world, can do more to tackling the trafficking of narcotics into and out of the country, "But I believe the government is doing the right things and the United States remains committed to helping them."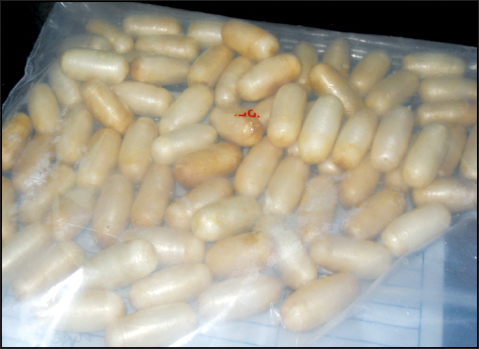 During the month of November several Guyanese and other foreign nationals were intercepted trying to smuggling cocaine out of Guyana and into the United States.
Interestingly, several women were at the heart of these arrests after they were found to have ingested or inserted the illicit substance into their bodies.
The most recent cocaine bust involved a London bound St. Lucian man and New York bound Guyanese man who was found with cocaine pellets at the CJIA.
Before that two Guyanese women were busted at the JFK Airport in separate incidents with cocaine pellets in their stomachs.
Also at the CJIA, two St Lucian women were busted with cocaine in their vaginas. And earlier in November an East La Penitence woman busted with 25 pounds of cocaine in milk packets at the CJIA.