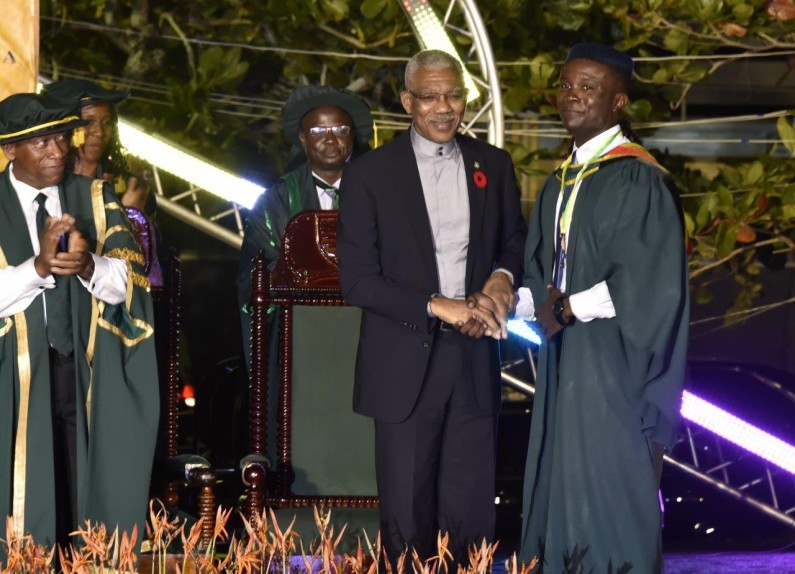 With his hair dyed blue and cracking a smile at his accomplishment, 23-year-old Kibwey Peterkin walked on to the stage at the University  of Guyana's graduation on Saturday as its Best Graduating student in 2016.
Kibwey, who hails from Bachelor's Adventure on the East Coast of Demerara and who was also a top graduating student when he ended his high school life at Queens College, told the Class of 2016 that they should never give up on their dreams.
He said they all have the wonderful opportunity to make Guyana a greater country but they will need to keep going after their goals and persevere regardless of the challenges that might come their way.
He said that "as an institution, the University of Guyana, at this convocation ceremony celebrates another class of educated and mentored students eager to do great things for our country in our respective fields. Commit to your crafts and your professions. In the face of inevitable oppression or hardships remember to persevere. We have to write new chapters of innovation, compassion and respect. We, as graduates, have been given all the ink and paper we need to write these stories; stories of how we will chase our ambitions and use our gifts to become agents of change".
Peterkin created history at the University as he became the first Medical Student and the first student from the Health Sciences Faculty to ever top the University.
He graduated with a Bachelor of Medicide/Bachelor of Surgery Degree and a near perfect Grade Point Average. Peterkin completed 37 courses at the University and gained 36 grade A's and one grade B.
As best graduating student, he received the President's medal and as best graduating health sciences student, he also received the Prime Minister's Award.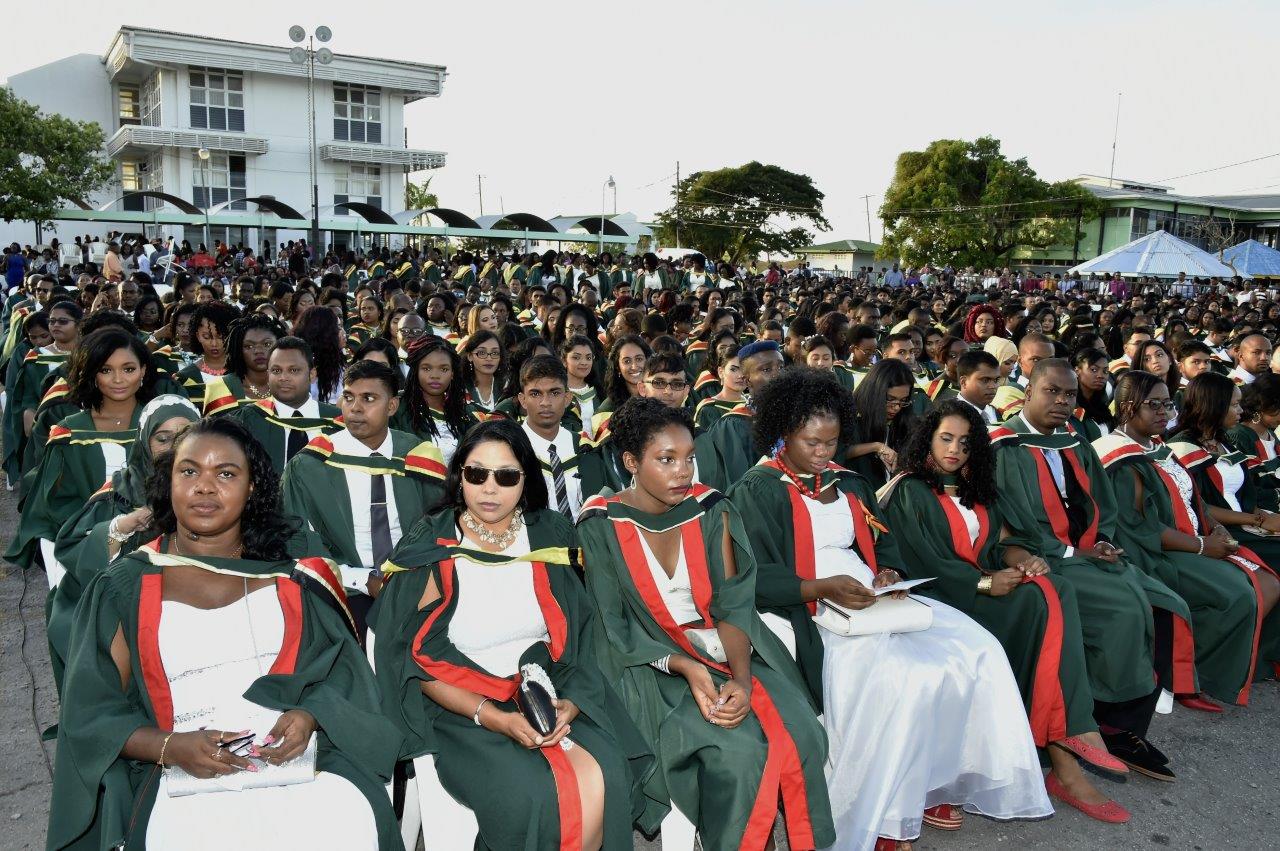 A total of 1,628 students graduated with Degrees, Diplomas and Certificates at Saturday's convocation.
The feature address was delivered by overseas based Lindener, Dr. Vincent Adams, who told the graduating class that they should grasp at every single opportunity that may come their way when it comes to education.
Dr. Adams graduated from the University of Guyana 43 years ago with a degree in Civil Engineering.