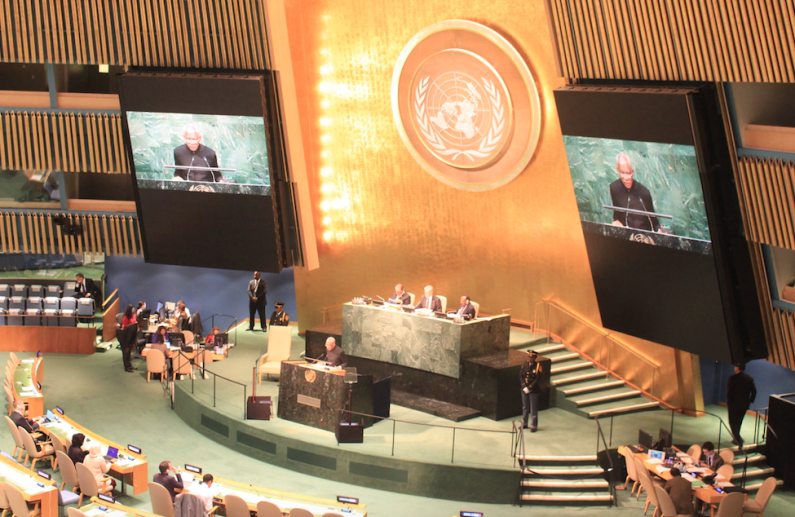 The Government of Guyana intends to continue pursuing partnerships with the international community even as it seeks a judicial settlement to the border issue with neighbouring Venezuela.
President David Granger said he is now convinced that Guyana now has a more clearly defined place in the international community following his meetings at the United Nations General Assembly in New York City.
President Granger told the media in New York that he is confident that Guyana's place in the international community "has been more clearly defined and the issues which concerns us, particularly the issue of security and bilateral and multi-lateral relations would be better developed for the benefit of us all".
He said Guyana will continue to look towards the United Nations when it comes to dealing with many of its international issues.
During his first address to the United Nations General Assembly, the President called on the UN to do more when it comes to the protection of small states. He said the small states cannot and ought not be ignored.
At the press conference after his address, the President reiterated that point and said "there must be some collective security mechanism in place and it must not be passive, and they must not wait until an invasion is taking place or until gun boats have been sent into our waters. I am talking about preventive diplomacy".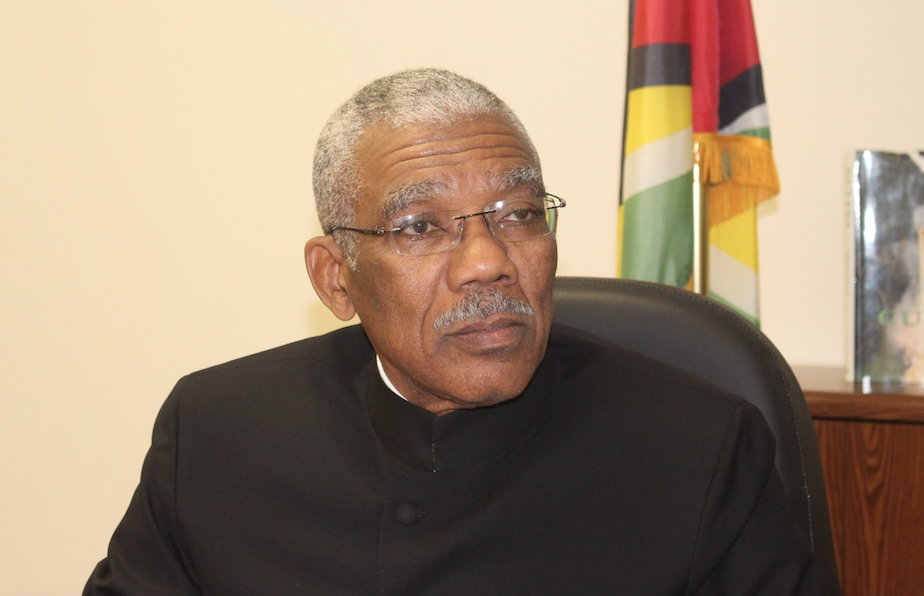 He said the whole world knows of Venezuela's claim because it has been unraveling in slow motion. "I am calling on the United Nations to respect its own resolution of 1994 and act more proactively and prevent Venezuela from breaching the very charter of the United Nations".
The President said the United Nations could put mechanisms in place to prevent Venezuela from using force.
He believes that Venezuela is already in breach of the UN charter and steps must be taken to sanction any country that breaches the UN Charter.
Mr. Granger maintains that the United Nations must focus more on small states and their concerns especially because there are so many small states and many of them are weak.
"The small states of the world are the majority. God loves small states and that is why he made so many of them but there are too many and they are just too weak", the President added.
Coverage of UN General Assembly in New York compliments of Fly Jamaica Airways and Star Party Rentals