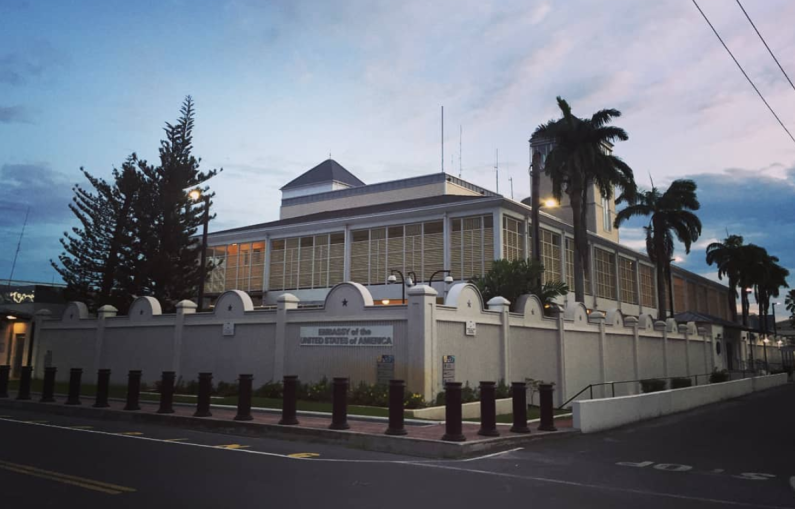 The US Embassy in Georgetown today disassociated the US government from a reported statement made by a US official on the upcoming elections in Guyana.
In a statement, the embassy said the comments reported by some of Guyana's online and print dailies were written by Professor Ellis last April before his employment with the U.S. State Department and in no way reflect an official position.
According to the US Embassy, the outcome of the elections in Guyana is for the people of Guyana to decide and in that regard, "the only interest of the United States is in free, fair, and peaceful elections on March 2".
The U.S. Embassy in Guyana said it regrets any misunderstanding caused by Professor Ellis' dated comments.
One online news outlet came under fire from the APNU+AFC after reporting on the comments by Professor Ellis about the upcoming elections and who might likely win those elections.
In a statement, the APNU+AFC coalition claimed that the professor once worked for a US firm that has been hired by the PPP to assist in its campaign tactics for the upcoming elections.