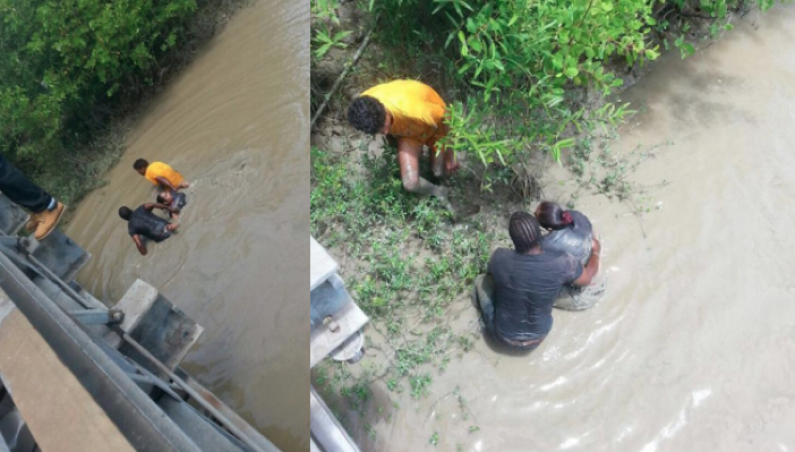 Quick and heroic action by two motorcyclists who were riding across the Demerara Harbour Bridge has resulted in the life of a young woman being saved.
The young woman, whose name has not been released, had just jumped from the top of the bridge into the Demerara river, when the motorcyclists hopped off their bikes and went into the river behind her and pulled her to safety. The incident took place just before 12:00noon on Tuesday.
The Demerara Harbour Bridge has a pedestrian area and the woman was spotted walking across the bridge moments before she made the suicide attempt.
General Manager at the Demerara Harbour Bridge, Rawlston Adams, told News Source that once the woman was pulled to safety, she was placed in to the custody of the Police located close by.
News Source understands that medical professionals were called to assess the woman and ensure that she was taken to a hospital for medical evaluation.
Over the past year, there were two cases of women committing suicide by jumping off of the floating Harbour bridge.
Guyana leads this part of the world in suicide cases. The Government recently launched an aggressive campaign and national conversation aimed at suicide prevention.
A national suicide hotline is also in place.