In the past 24 hrs, a total of 27 COVID-19 tests were completed. There are no new cases, but Health Officials are now sounding the alarm to the nation's youth population over the disease.
According to the Chief Medical Officer, Dr. Shamdeo Persaud, while there is the belief that the coronavirus mostly affects the elderly, in Guyana, the young people appear more vulnerable to the disease, especially young men.
"Our males continue to be the ones most affected by  COVID-19 and contrary to popular Guyanese belief, that COVID-19 is a virus that mainly affects the elderly, our statistics continue to show us that the young now constitute the most vulnerable. Where do we go from here?  How do we deal with the challenges that are much more far-reaching than we originally anticipated? We know that in Region 7, you young men have to go into the mines in order to provide for yourselves and families; this doesn't mean that you do this to the detriment of those around you; if you practice social distancing, wear a mask and you participate in sanitizing and washing your hands as often as you should then it is guaranteed that the possibility of transmission will drop significantly", Dr. Persaud said.
Dr. Persaud said the statistics also continue to show that more men are being infected with the virus and they continue to flout the health guidelines.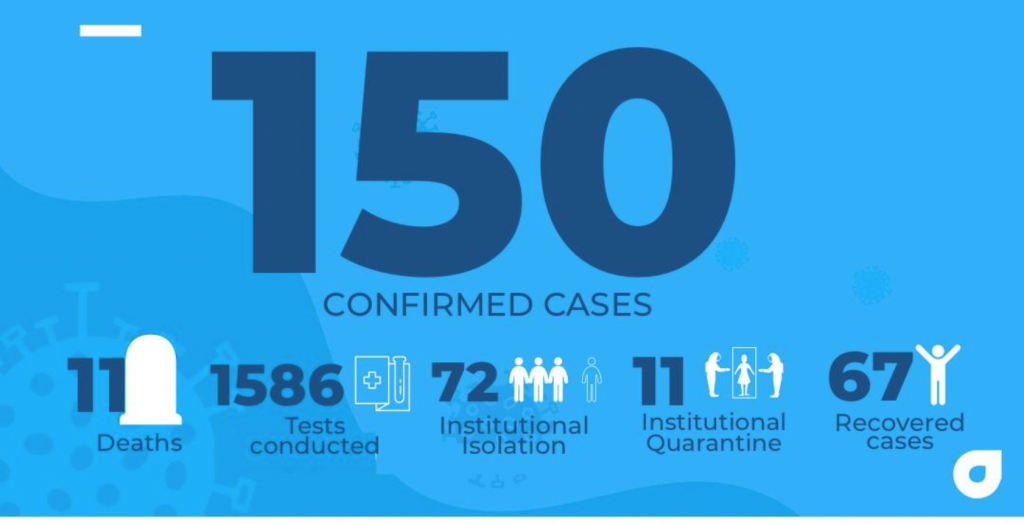 "Men, we are not taking this opportunity to bash you but we are pleading with you to understand that the health of our nation is our responsibility and so once this remains our prime focus, it pains to see that our nation is being slowly ravished by this deadly disease. When we speak of the asymptomatic person we are referring to a healthy carrier that is actively spreading the disease without showing any signs or symptoms; this is the reason why we are asking to treat everyone as a healthy carrier and ensure that you follow the guidelines of physical distancing, hand washing and wearing a mask."
The coronavirus has claimed 11 lives in Guyana.
The National COVID-19 Task Force is expected to extend the current curfew and health emergency measures for another 2 weeks as the gradual reopening of the economy is being planned.