Prime Minister of Barbados Mia Mottley has urged the Guyana government to ensure that the citizens of Guyana play major and key roles in the local oil and gas sector.
The Barbadian Prime Minister said she has noted the complaints of regional and international private sector bodies about the country's local content policy and how it is structured. However, Mottley said while it is important for investors to feel welcomed it is also important that governments look out for their citizens by having them actively participate in, and benefit meaningfully from the local resources.
"The day that we do not do provide for our citizens who participate in active citizenship of being able to benefit from the patrimony of our country is the day we sow the seeds of destruction in our nation," the Barbadian Prime Minister said.
She pointed out that while there might be differences and conflicts, it is up to those in leadership positions to make the decision to put the people first and resolve those differences.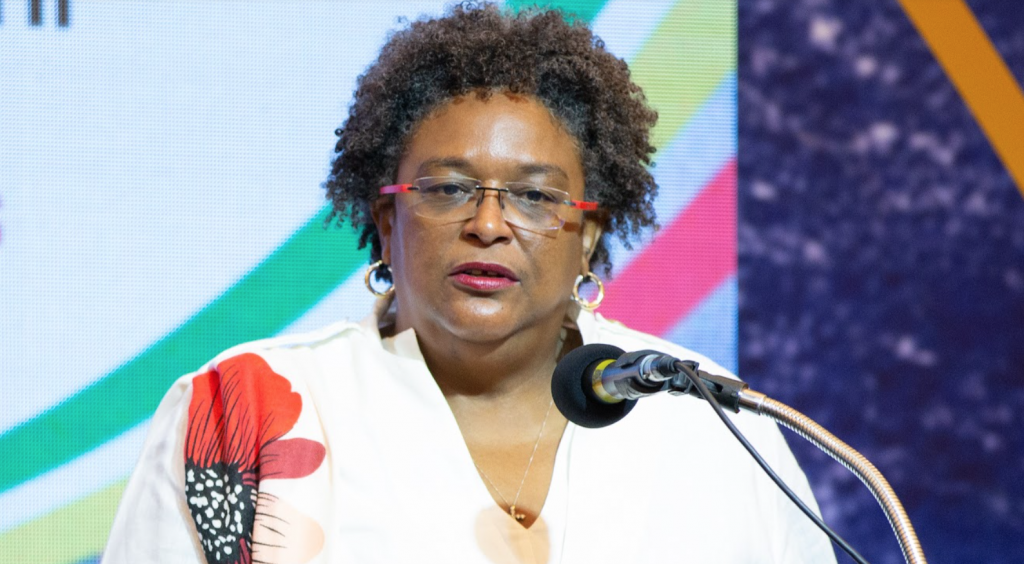 "It is our duty to be able to smooth that over and to ensure that at no stage as newly independent countries of the world do we leave our citizens as tenants in their own land but make them owners of all that there is," she urged.
Additionally, Prime Minister Mottley said Guyana has now reached a stage where it is operating on a different playing field and the country must now utilize the opportunity to take its citizens who are stricken by poverty along the new path to prosperity.
"I believe that your country Guyana, our Caribbean country  Guyana, has endured much. You cannot move from being a highly indebted poor country to where you are today without being given the opportunity to bring along your people who have suffered the indignity of that poverty for decades but secondly without being given the opportunity to participate globally in discussions that will affect your ability to manage the development of your people and I trust and pray that this conference will trigger that into the national conversation," Prime Minister Mottley urged.
She encouraged greater participation from all stakeholders as the country develops its natural resources in a sustainable manner.