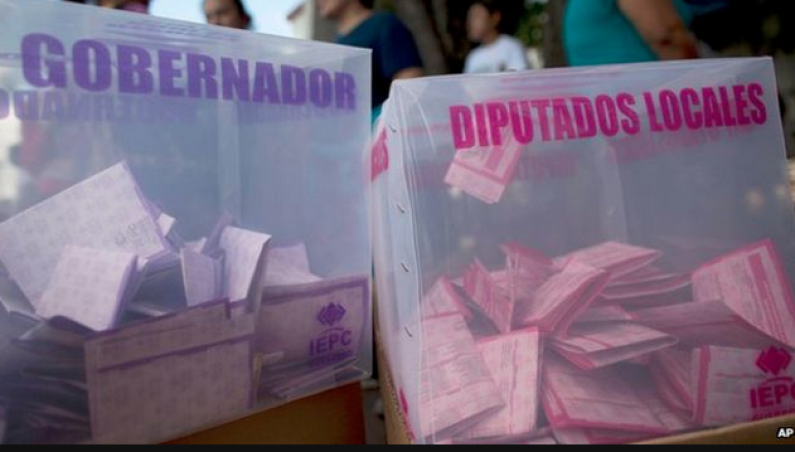 (BBC) In Mexico's elections for Congress, President Enrique Pena Nieto's Institutional Revolutionary Party and its allies look set to retain control.
On current projections, the PRI will win around 30% of the vote and see its number of seats drop slightly.
An independent candidate has won a state governorship for the first time since legal change allowed that.
The run-up to the poll was marked by violence with drug cartels blamed for the deaths of several candidates.
The head of the National Electoral Institute, Lorenzo Cordova, said that the president's party and its allies look set to win between 246 and 263 seats in the 500-member lower chamber.
The opposition conservative National Action Party has won around 22% of the vote, he said.