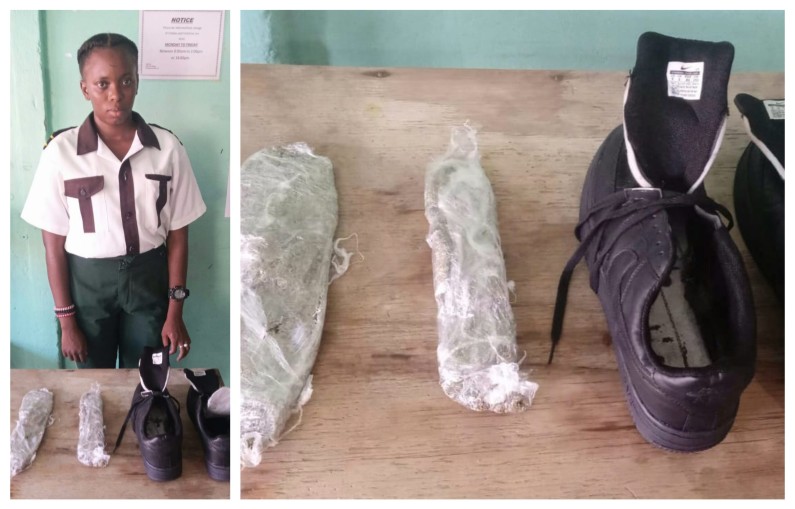 A 21-year-old woman from Sophia will face serious charges after she was busted at the Camp Street jail during an attempt to smuggle marijuana into the jailhouse.
According to a report from the Prison Service, the woman turned up at the jailhouse this afternoon to drop off some items for an inmate.
However, when a pair of sneakers that was among the items, was searched, the Prison officials discovered two parcels of marijuana stashed under the sole of the sneakers.
The Prison Service said the suspect was told of the drug trafficking and smuggling offense, cautioned and arrested, before being escorted along with the narcotics to the Albertown Police Station.
The attempt at smuggling prompted the Director of Prisons, Nicklon Elliot to emphasise that smuggling contraband into a correctional facility is a felony that has serious consequences.
He called on civilians to recognise the dangers at which they place themselves, society, inmates, and officers by engaging in the trade of contraband within the walls of the jailhouse.