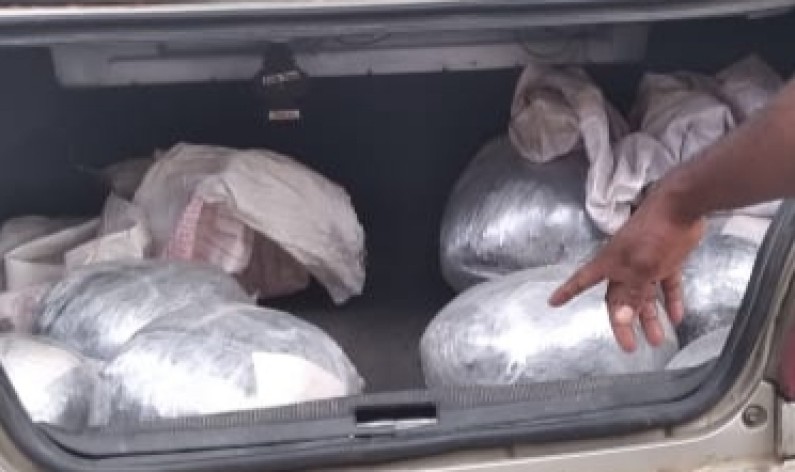 A Durban Street taxi driver and a woman from A-Field Sophia have been taken into custody after more than 30 pounds of marijuana was found stashed in the car they were in.
A Police statement said the two were held at a roadblock on the Mahaicony Public Road on Tuesday afternoon.
The Police conducted a search on the driver and the occupant but after finding nothing on them, the trunk of the car was checked.
In the trunk, the Police said they found two large bags containing seven compressed packages which contained the marijuana.
The two were immediately informed of the discovery and the taxi driver claimed ownership of the marijuana. However, they were both arrested and are both likely to face charges soon.