Guyana recorded 19 new cases of coronavirus in the past 24hours from a total of 143 completed tests. All 19 of those cases are from Region Nine.
On Sunday, 10 cases were recorded with four cases from Region 9 and six cases from Region 7. On Saturday, the authorities recorded nine new cases with all nine of those cases coming from Region 7.
Chief Medical Officer, Dr. Shamdeo Persaud said there is need now more than ever for community action.
"We continue to emphasize that there is a need for more community action. Village councilors, gatekeepers and prominent members of the communities, we are asking you to remind those who look up to you to tell them that we can only keep the transmission down if  you stay at home and only leave if there is an urgent need, always wear a mask when in public, the mask does not belong under your chin or on your forehead; and do not remove it to speak, practice social distancing, avoid gatherings of more than 10 persons, we know it's the holidays, but you still have to protect yourself and family keep up the practice of washing or sanitizing your hands as often as you can, and change clothes, take a shower if you were on the street"
Health authorities in the interior communities have been complaining about residents not following the COVID-19 measures.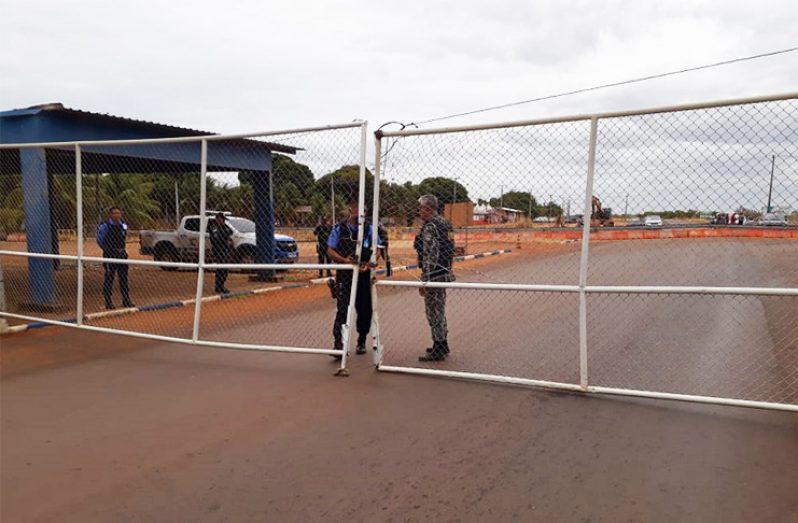 "You are aware that there is still no cure or vaccine available for this disease, so you have to live with this for a few more months or for as long as the disease persists; therefore you have to ensure that these practices become part of your routine".
With the cases now rising in Region Nine which recorded 23 cases in the past three days, there are calls for even more monitoring of persons entering the Region Nine communities.
Region Nine shares an expansive border with Brazil which has the second-highest number of COVID-19 cases in the world.