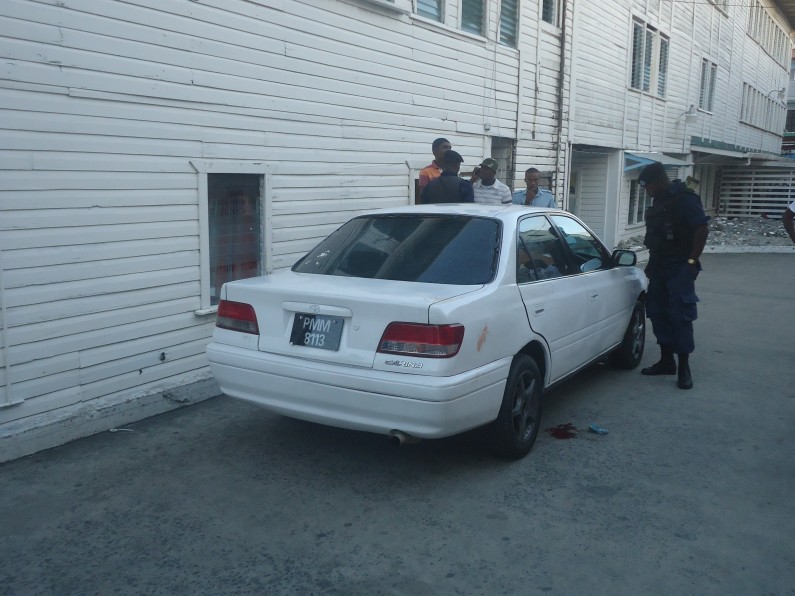 The Guyana Police Force on Sunday said investigators have recovered a 9mm pistol and several spent shells at the scene of the shooting incident close to Eccles which left well-known designer Trevor Rose dead.
In a statement the Police Public Relations Office said the incident took place at around 5:00 am on Sunday along Eccles Access Road. The statement also named the injured persons as 29-year-old Latoya Towler who was sitting in the backseat of the car with Rose, and driver Trevor Nieunkirk.
The Police statement indicates that while Nieunkirk was driving the car along the Eccles Access Road, another motor car pulled up alongside him and he got into an argument with the other driver over the way he was driving on the roadway.
"An argument ensued during which the driver of the other vehicle came out with a firearm and discharged a number of rounds at Nieunkirk and the other persons in his vehicle after which the perpetrator escaped."
 The Police statement added that Trevor Rose was hit about his body and was pronounced dead at the Georgetown Hospital while the driver, Trevor Nieunkirk was shot and injured to his left shoulder and the young woman who was sitting next to Rose,  Latoya Towler was struck to her buttock. Nieunkirk and Towler have been admitted to hospital. The driver managed to drive all the way to the Georgetown hospital with his injuries, according to reports.
See other story here: https://newssourcegy.com/news/designer-trevor-rose-gunned-down-in-city/
"A 9mm pistol along with 19 matching rounds has been recovered at the scene as the investigations continue", the police statement added. It is unclear who may have been the owner of the recovered weapon.