The members of the STEM Guyana team that represented Guyana and won a gold medal at the recently concluded First Global Challenge in robotics were celebrated today at an event hosted by the First Lady at State House.
Team Guyana returned to the country yesterday with smiles after ranking 39th in the competition that featured over 190 teams from across the globe and winning a gold medal award for having robots that operated well.
The event was held in Dubai.
At today's appreciation event, First Lady Sandra Granger said robotics was first introduced officially in Guyana in 2016 and based on the enthusiasm of students, this lead to the opening of STEM clubs across Guyana.
She thanked all the organisations and individuals that contributed to the team's participation in the competition and for making STEM an important element in the development of Guyana.
Education Minister, Nicolette Henry congratulated the team and said that the Ministry of Education was pleased to be associated with STEM Guyana and looks forward to closer partnerships in the future.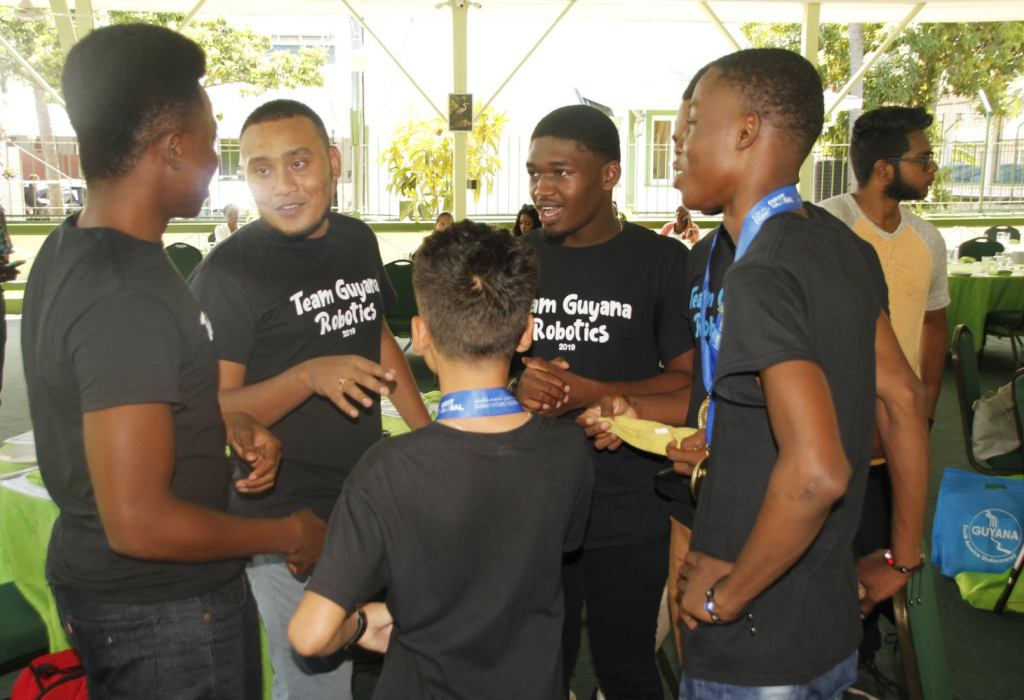 The Founder of STEM Guyana, Karen Abrams said that the competition was significant because it was where Guyanese talent met opportunity, adding that the children of Guyana overcame many roadblocks to be resilient.
She said that it was due to the teamwork and team spirit that Team Guyana was awarded the prestigious prize which is the highest award to be given to an individual team.
The Stem Guyana team has offered thanks to GTT and Tullow Oil and the government for their support of the team.
The members of the team were Arrianna Mahase, Sahief Singh, Kyle Dos Santos, Shamar Stewart, Joshua Reece, Maryam Bacchus and Daniel Eastman.