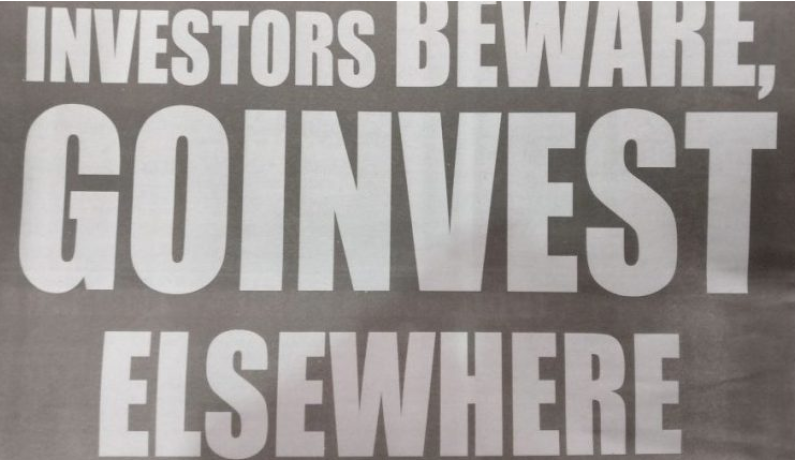 Businessman Siri Persaud, has apologized to President David Granger and the Government over an advertisement that was placed in two of the local daily newspapers, encouraging investors to "GO INVEST Elsewhere".
Today, Minister of State Joe Harmon, told the media that the President received a letter from businessman Sir Persaud, who owns a business in Bel-Air, apologizing for the placement of the advertisement.
In that apology, Persaud said the idea behind the advertisement was to bring public attention to what he believes was unfair treatment meted out to him by the Guyana Office for Investment. He said the advertisement was never meant to turn away any investor, whether local or foreign.
Persaud apologized for any embarassment that the advertisement might have caused the government and the country, noting that he was frustrated at the time.
The advertisement appeared in the Stabroek News and Kaieteur News on the same day that Guyana was hosting a major oil and gas investment forum, which brought together hundreds of international investors.
The advertisement received almost immediate condemnation from the Government and later, the Private Sector Commission and the Chamber of Commerce, both lashed out at the advertisement and at the newspapers for carrying the ad.
The advertisement was described as "anti-national".
While the advertisement was anonymous, the Minister of Business, Dominic Gaskin named the businessman behind the advertisement recently, claiming that it was a blackmail attempt by the businessman over some issues he has with the Guyana Office for Investment.