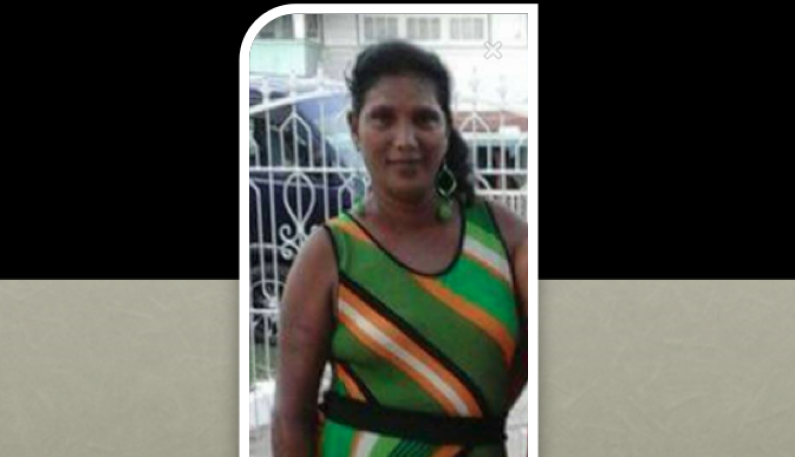 Police Investigators were called to a house at Rose Hall, Berbice on Monday night where a woman was brutally attacked and chopped to death by her common law husband.
Dead is 50-year-old Kamini Etwaroo.
Her husband is a cane cutter who villagers identified Desmond Gordon aka 'wrong man". He was arrested drenched in blood just after the incident.
Neighbors said the woman and the man were frequently involved in fights and quarrels and they had previously appeared before the courts over his abusive ways. Still they reportedly continued with their relationship.
Etwaroo was reported to have recently told the man that she was moving on with someone else and no longer wanted to be with him.
That decision may have incensed the man who went beserk and murdered the mother of seven.
He will be charged for the brutal murder before the end of the week.