Hours before Brazilian President Jair Bolsonaro was scheduled to arrive in Guyana for an official one-day visit, the visit was canceled after he learned of the death of his mother.
"The Ministry of Foreign Affairs and International Cooperation regrets to inform that due to the sudden and unfortunate passing of the mother of His Excellency Jair Bolsonaro, President of the Federative Republic of Brazil, his official visit to Guyana will no longer take place today," the Office of the President said in a brief statement this morning.
President Ali has expressed his deep regret and has offered his condolences to his Brazilian counterpart.
President Irfaan Ali, along with the Brazilian President and Surinamese President Chan Santokhi met in Paramaribo yesterday for a working lunch where they discussed a wide range of issues, particularly energy cooperation.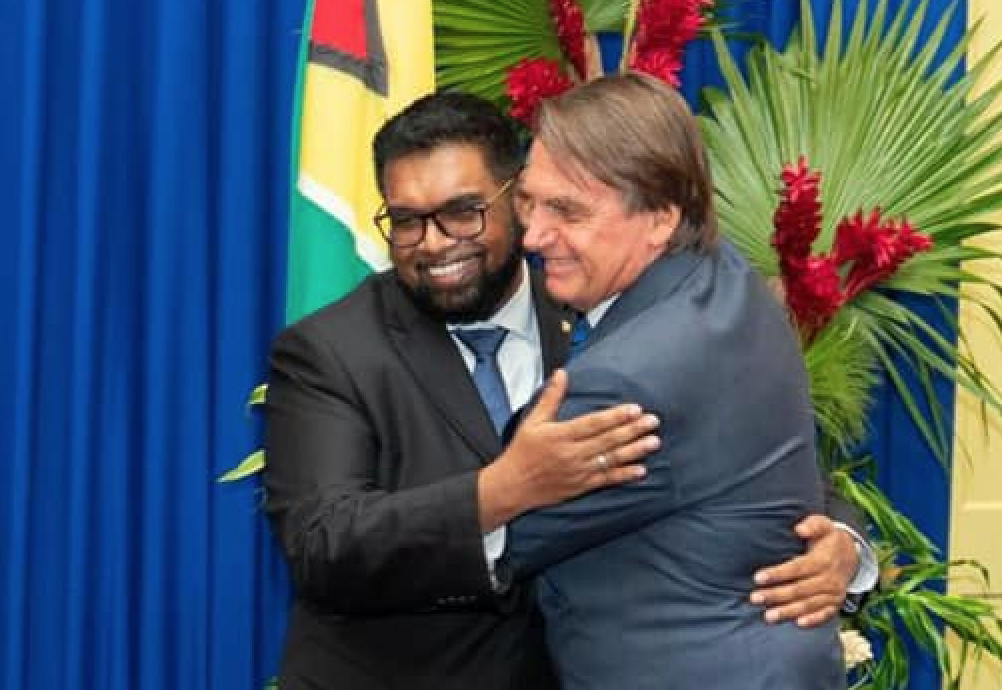 The three South American nations are all oil producers.
In addition to oil and gas, Guyana and Brazil were set to discuss expanding opportunities in the other non-oil natural resources sectors such as bauxite which President Ali has long said will create an opportunity for a direct link to northern Brazil and further afield.
The last Brazilian President to visit Guyana was Lula Da Silva in 2007.
Guyana and Brazil have shared strong security and other relations—with Brazil at one point signaling its support for Guyana border matter with Venezuela.
Guyana and Brazil established diplomatic relations and 1968.