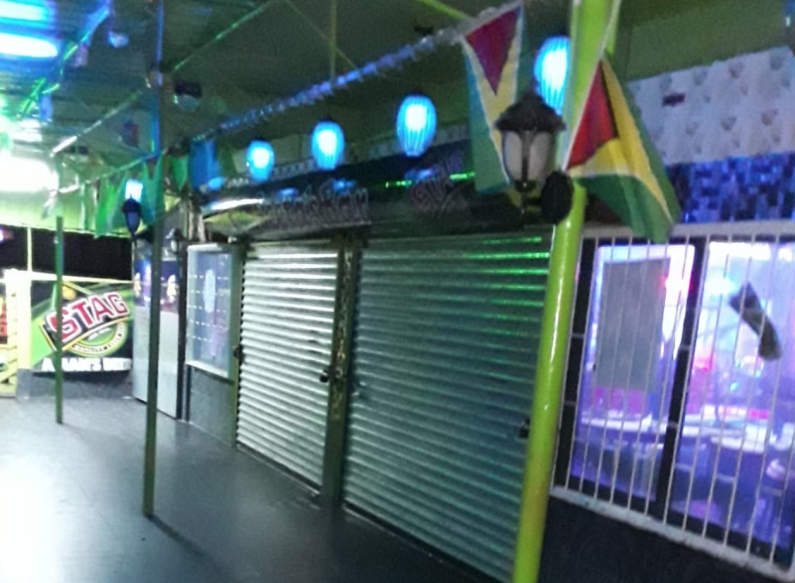 Guyana entered a month's long 6pm to 6am curfew on Friday with other measures aimed at reducing social gatherings as part of the efforts to fight the coronavirus.
While many businesses made a decision to close up operations on their own, others have now been forced to follow the curfew order.
Under the order, banks, markets, supermarkets, fruits and vegetable stalls and neighbourhood shops along with food services and restaurants only for delivery, drive thru and take away services and gas stations are the only businesses allowed to open during the one-month measure along with essential services, which cover the utility companies, health care companies including pharmacies and food manufacturers along with security companies.
Still, as the measure took full effect on Saturday, a number of bars and drinking spots were opened and carried out their businesses as usual up until the curfew began at 6pm.
During an online media conference, the Head of the National Task Force on COVID-19, Prime Minister Moses Nagamootoo said part of the enforcement of the curfew could see those businesses that flout the measures facing a revocation of their licenses.
"Businesses that are violating the curfew, part of the enforcement would be the question of revocation of license for a cause…it is for a cause, you have violated the order authorized under the hand of the President and in this emergency situation, you have placed persons at risk", the Prime Minister said.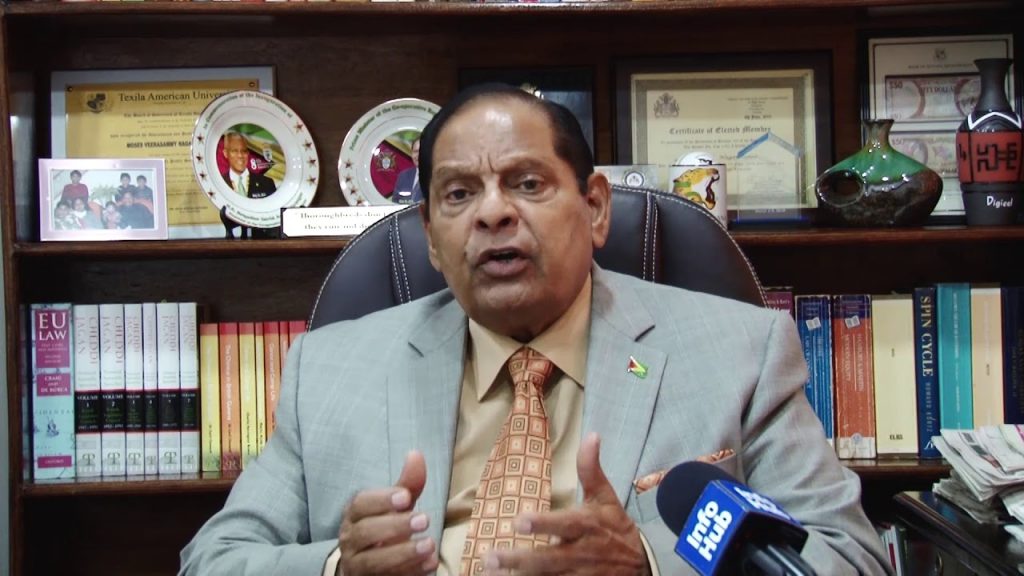 He said bars and other entertainment hotspots that violate the curfew measures should not feel that they will not be visited by sanctions.
For those businesses that are allowed to operate within specific hours, the Prime Minister said he hopes those businesses will pay attention to the other measures that accompany the ones allowing them to operate.
By 5 pm on Saturday, most businesses across Georgetown were tightly shut with just pharmacies open.
The owners of a popular East Street Pharmacy in Georgetown complained about Police Officers and Health officials visiting them just after 7 pm to enforce a closure although pharmacies are covered under the list of essential services allowed to operate.
Guyana has recorded 24 cases of the coronavirus. Four persons have lost their lives to the disease so far.
SEE CURFEW MEASURES BELOW RELATED TO BUSINESSES:
4. Curfew
A curfew is hereby imposed throughout Guyana from the 3rd April, 2020 to 3rd May, 2020 between the hours of 6:00pm and 6:00am.
5. Public Service, Statutory Bodies and State-owned Enterprises.
All persons employed within the public service, a statutory body or a State-owned enterprise shall work remotely from home, except as may otherwise be directed by the Minister of Public Health acting on the advice of the responsible Ministers and Heads of Agencies.
6. Essential Services
(1) Subject to subparagraphs (2) and (3), all services shall remain closed except for the following essential services which may carry on operations for 24 hours-
(a) hospitals, healthcare and medical services including pharmacies, drug stores and private veterinary services;
(b) nursing homes, orphanages, shelters and other related care centers;
(c) immigration;
(d) the Revenue Authority;
(e) electricity services;
(f) water supply services;
(g) the disciplined forces;
(h) prison services;
(i) solid waste management, sewerage and janitorial services;
(j) air traffic control;
(k) Demerara Harbour Bridge and Berbice River Bridge;
(l) hotels and accommodation;
(m) factories, manufacturers or distributors of food supplies and essential goods including medical supplies where the Minister of Public Health has determined that the continuation of these operations do not pose a risk to public health.
(2) The following services may be open between 6:00am to 5:00 pm-
(a) banks;
(b) markets, supermarkets, fruits and vegetable stalls and neighbourhood shops;
(c) food services and restaurants only for delivery, drive thru and take away services;
(d) gas stations.
(3) Any service not listed in subparagraphs (1) and (2) may only continue their services if their employees can work exclusively from home.