The Central Housing and Planning Authority (CHPA) today handed over the keys for five core homes to the new owners, as it launched the Core Home and Home Improvement App at the Arthur Chung Conference Centre (ACCC).
The Core Home Support and Home Improvement Subsidy initiative forms part of the Inter-American Development Bank (IDB) funded US$28M Adequate Housing and Urban Accessibility Programme.
Chief Executive Officer of the Central Housing and Planning Authority (CHPA), Sherwyn Greaves said to date more than 300 Guyanese have already benefited from the Adequate Housing and Urban Accessibility Programme.
"To date, a total of 323 persons have been selected for the core home support and 928 for the improvement subsidies, while 73 low-income families are now owners of brand-new core homes, and subsidies have been disbursed to the tune of 258 beneficiaries on the East Bank, East Coast La Parfaite Harmonie and various parts of Georgetown, including Sophia," the CEO detailed.
Minister of Housing and Water Collin Croal said initially, the programme was designed to build 250 core homes at a cost of $4M each, and to facilitate the issuance of 2,000 home improve subsidies at a value of $500,000 each. However, with the intervention of his ministry, the programme has been expanded.
"We subsequently, we receive a no objection to extend the boundaries as well as the target areas, and we were able to receive the subsidies from $500,000 to $750,000 and with a shifting in line item, a target from 250 core homes to 323 core homes," he said.
He said the programme recognizes the need to assist vulnerable families in achieving home ownership and support.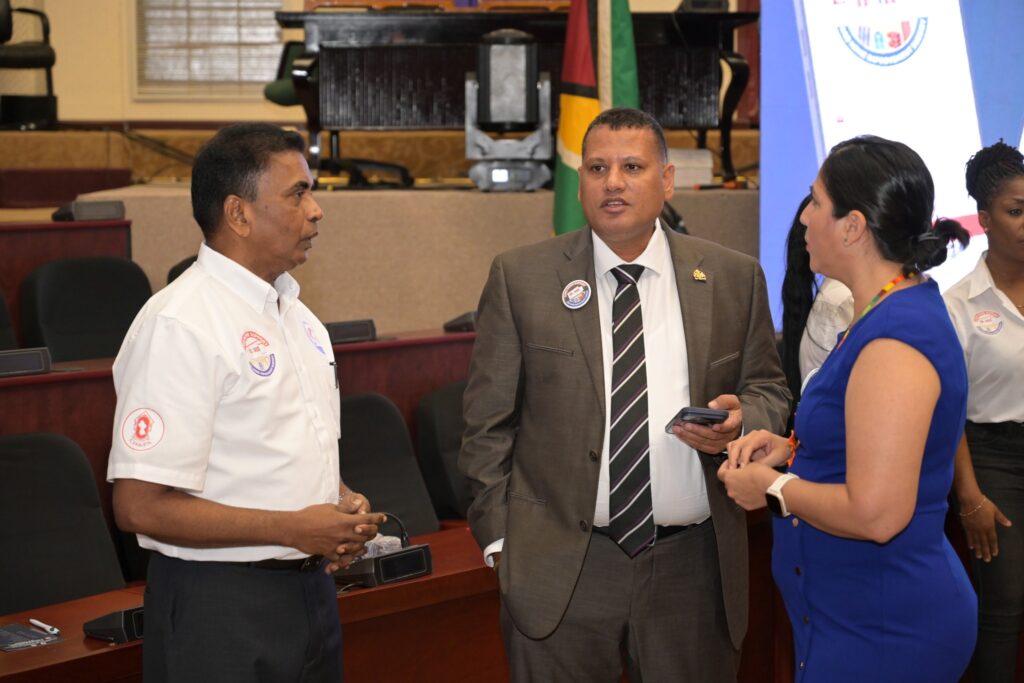 The programme covers households in urban and semi-urban areas in Parfaite Harmonie, Georgetown, and on the East Coast of Demerara from Grove to LBI, and 19 additional communities on the East Coast reaching all the way to Victoria, as well other communities.
Meanwhile, the app which was developed by V75 at a cost of $14M, will significantly reduce the processing time for applications for core homes or home improvement subsidies. Added to that, it will allow applicants to track their applications, and in the case of CHPA, to monitor the submission of documents for compliance.
The Core Home Support and Home Improvement Subsidy app coincides with the Ministry of Housing and Water's Single Window Planning and Development System, which is currently being developed.
Minister within the Ministry of Housing, Susan Rodrigues and IDB Resident Representative, Lorena Solaranzo Salazar were among the other officials present at the launch.