The third day of the debate into the National Budget opened this morning with a focus on the education sector and a clash between the past and present Education Ministers on the sector.
Former Education Minister and PPP frontbencher, Priya Manickchand said the education sector saw many improvements under the last government and she was hoping that Budget 2019 would have offered more to continue that development.
"I am very pleased to see that the Ministry has seen an increase in the percentage that has been allocated to it, not that big an increase from the PPP's time but an increase all the same, but then you look at what the increase goes to", Manickchand stated.
She claimed that a lot more money appears to be going to fuel and lubricants and operational costs, rather than to buy more text books.
The Opposition Member chided the Education Ministry for returning $2 Billion to the consolidated fund when there is so much more than needs to be done in the Education sector, including the provision of better salaries for the nation's teachers.
Education Minister, Nicolette Henry offered her contribution to the budget debate just after Ms. Manickchand and said no one should doubt that the Education sector has seen steady improvements under the coalition government.
She said while some might want to talk about the protests by teachers, it should also be noted that it was the Ministry under her watch that settled the debunching issues for teachers that went on for different years.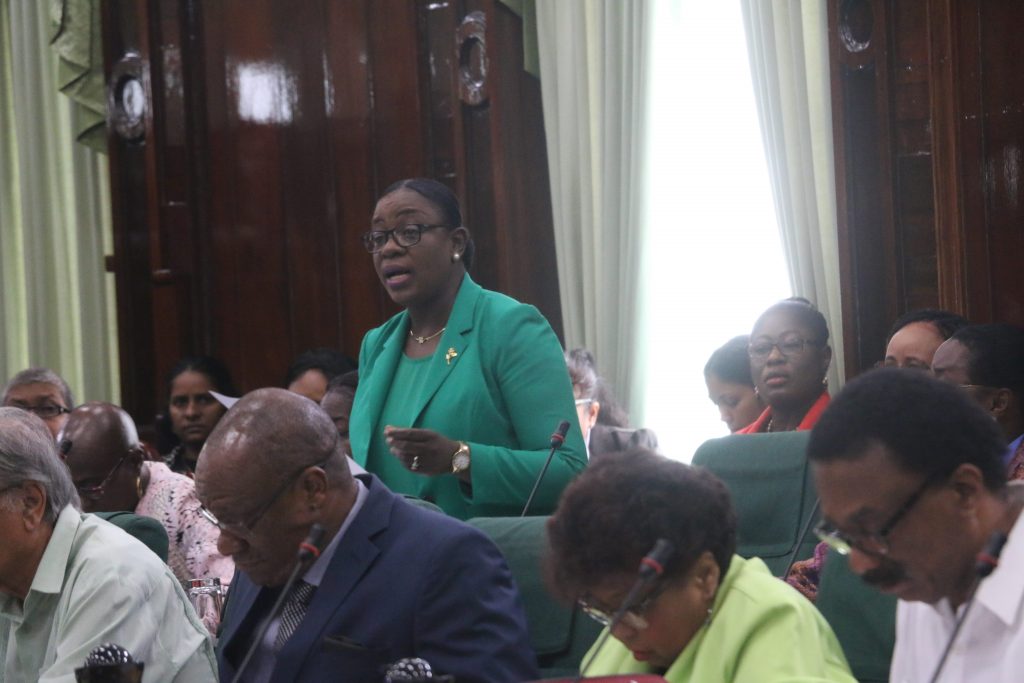 Minister Henry said Guyana has been turning the tide when it comes to the education sector and the country's children are performing better in school.
"Our current data indicates that 90% of our children now master reading and math skills, compared to 37% in 2016. This is a story that speaks for itself".
She also pointed to the improved performances that Guyana has been recording at regional examinations and the government's efforts to support that improved performance through various initiatives.
The Minister said that moving into 2019, the Education Ministry will pay more attention to setting up smart classrooms to bridge the divide between schools across the country.
She said special education needs will continue to be prioritize in the new year  with improved training and staffing requirements being addressed. Ms. Henry admitted that there is a lot more that should be done for children with special needs in education, but noted that Guyana would have been far along in addressing that issue, had it been given priority in the past.
Other areas that will receive focus in the new year will be teacher preparation, psychological services, scholarships, the school feeding programme, as well as music education.
She said the government will continue to focus on development in the education sector.