The driver who sped away from the scene after hitting down a cyclist on Saturday night along Brickdam has surrendered to the Police.
While the Police Force has not released his name, he has been identified as a 38-year-old man from South Vryheid's Lust, East Coast Demerara.
The accident claimed the life of 61-year-old Vibert Tyrell of North East La Penitence.
Tyrell was riding across Brickdam at Chalmer's Place when the car slammed into him. The car was heading east along Brickdam.
The cyclist was pronounced dead at the scene. A post-mortem examination conducted today revealed that he died from multiple injuries.
Persons in the area said immediately after the accident, the driver came out of the car, picked up his license plate and sped away from the scene.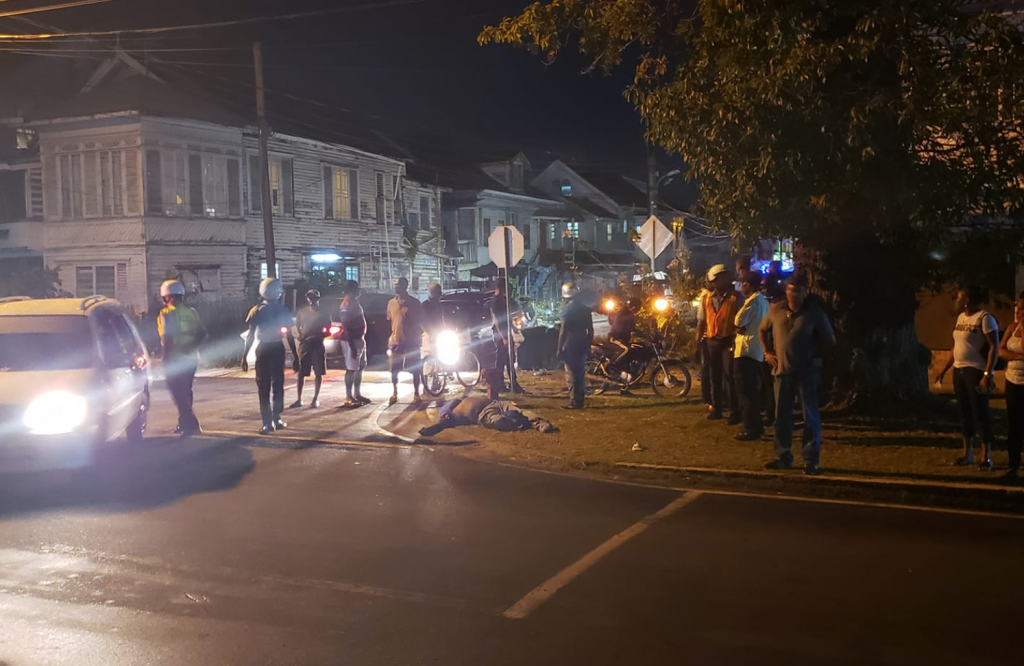 However, in his getaway, he may not have realized that one of the car's mirrors had broken off and was left at the scene.
The mirror was engraved with the license registration number (PXX-3934) for the car and investigators found it close to the body as they probed the accident on Saturday night.
With investigators aware of the vehicle registration number, the driver turned up at the Alberttown Police station yesterday in the company of his Attorney. He is expected to be charged soon.