Almost two years after being committed to stand a High Court trial for the brutal murder of his reputed wife, former GDF Captain Orwain Sandy has opted to plead guilty to the lesser Count of manslaughter.
Sandy appeared before Justice Sandil Kissoon in a virtual hearing and the Court was informed of his decision to plead guilty to the manslaughter charge.
The Judge has set the 4th August for sentencing. Under the laws of Guyana, a convict could face up to life in prison for manslaughter.
It was on the 1st April, 2018 that Sandy shot and killed his wife while the two were having an argument in the Alexander village area.
The wife, Reona Payne, was shot 14 times, including once to the head. She was left to die at the corner of the street as Sandy jumped in his car and drove away from the scene. He later reported the matter and turned himself into the Police.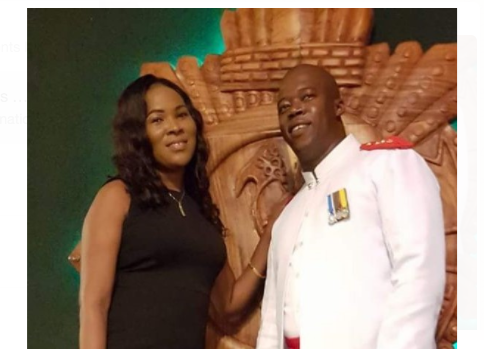 When he was first charged, his Attorneys requested a psychiatric evaluation. A court ordered psychiatric evaluation was completed and he was found fit to stand trial.
The preliminary inquiry continued and he was committed to stand a High Court trial for murder.
The gunning down of the woman brought a tragic end to the couple's rocky relationship. Payne had complained to friends about her husband's violent streak and his growing abuse towards her.
During Sandy's first Court appearance, he broke down in tears while calling out the woman's name.
Reona Payne was a well known travel agent who had been previously married. The two were involved in their relationship for just over five years.