Recently appointed Police Commissioner Leslie James has set a timeline for the reform of the Guyana Police Force.
At his first press conference since taking office, Mr. James told reporters this midday that the Force is moving ahead with its reform plan and citizens will notice that reform before the end of the first quarter in the new year.
"The Guyana Police Force is at a very important juncture as you would have recognised, where we are in a deliberate way rolling out a plan which flowed from recommendations and by March of 2019, you will see or it is expected that you will have a much reformed Guyana Police Force", Commissioner James explained.
The Top Cop also indicated that the reforms are focused in three broad areas at this time, which are human resources management, training and infrastructure.
He said the Force is already moving ahead with the remodeling of a number of Police Stations. Already, the Police Station at Mackenzie has been remodeled and sixteen others are on the schedule for remodeling to start.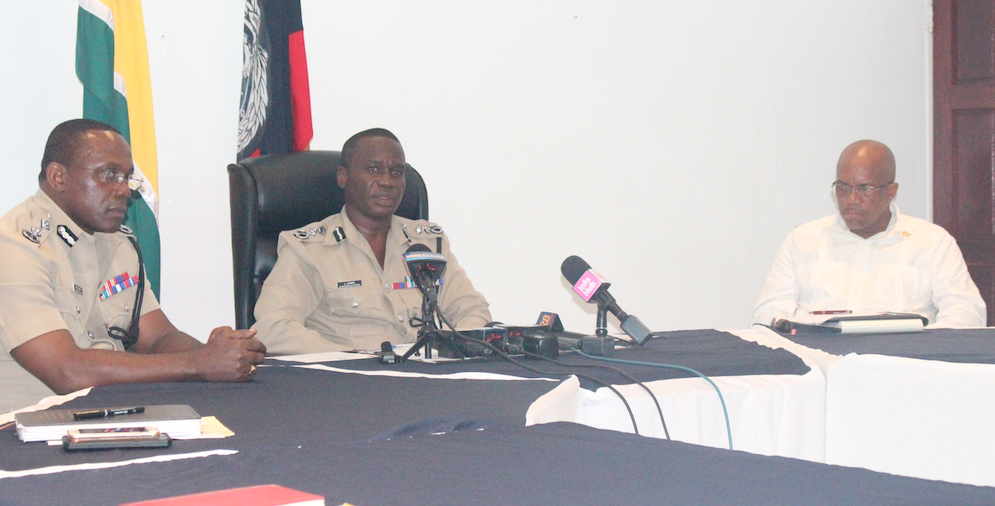 "I must report that those stations are outfitted with modern type units dealing with the one way mirror, units to deal with forensic type interviews and domestic violence among some others. That is expected to have a better interaction with the members of those communities".
Under the reform plan, the Police Force will also see its marine department being boosted, while an aviation department is to be rolled out soon.
The Commissioner explained that it will be important for the aviation department to become a reality in the efforts to deal with situations in far flung parts of the country.
Police Commissioner James said the Police Force intends to ensure better training is made available to ranks with the reforming of the training board and the training schools for Police ranks across the country.
Ranks have also been warned about the repercussions of their actions that might run foul of the law.
Many of the recommendations for the reform of the Police Force were contained in a document put forward by a British advisor. The Government has given the all clear for the recommendations to be taken on board along with other recommendations.