A fire of unknown origin completely gutted a section of the North Ruimveldt Multilateral School on Saturday afternoon and the Education Minister has given the assurance that the school will be rebuilt.
It was just after 1 o'clock on Saturday afternoon that heavy smoke was seen billowing from one of the main buildings at the school. The Fire Service responded promptly but found it difficult at first to contain the blaze as it ravaged the wooden section and paper-filled classrooms.
Eventually, the Fire Men after more than two hours were able to contain the blaze to the one building.
The gutted section of the building housed a number of classrooms as well as offices.
At the scene, Education Minister Priya Manickchand expressed her support for the teachers and students, promising that the Ministry of Education will also lend its support in the coming days. She said the school will be rebuilt.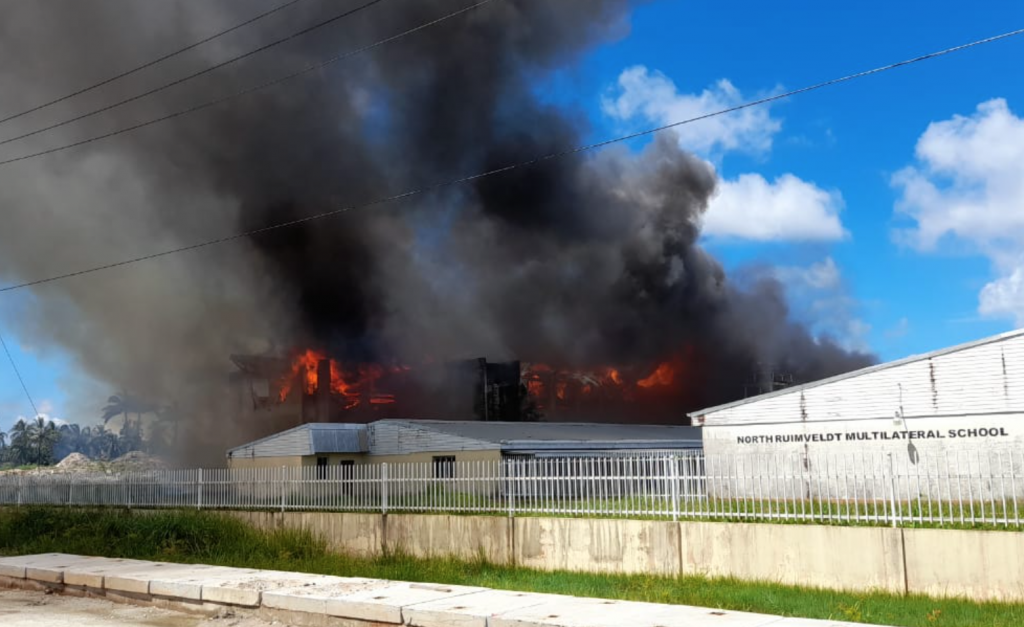 "I want the students of the school to know that we have already begun work, especially the CSEC students who will be starting their exams in a few days, we have already begun work to look at where they are going to write the exams. And they will get the full support of the Ministry and the Central Government so that they can successfully write these exams and to the teachers here, you too will get the full support", she assured.
Owing to the COVID-19 pandemic, the school has only been opened to students preparing for their CSEC examinations. Minister Manickchand said all efforts will be exhausted to also put systems in place to accommodate the other students of the school whenever school reopens.
The shocked headteacher and other teachers at the school stood in disbelief as the fire crisscrossed its way through the building.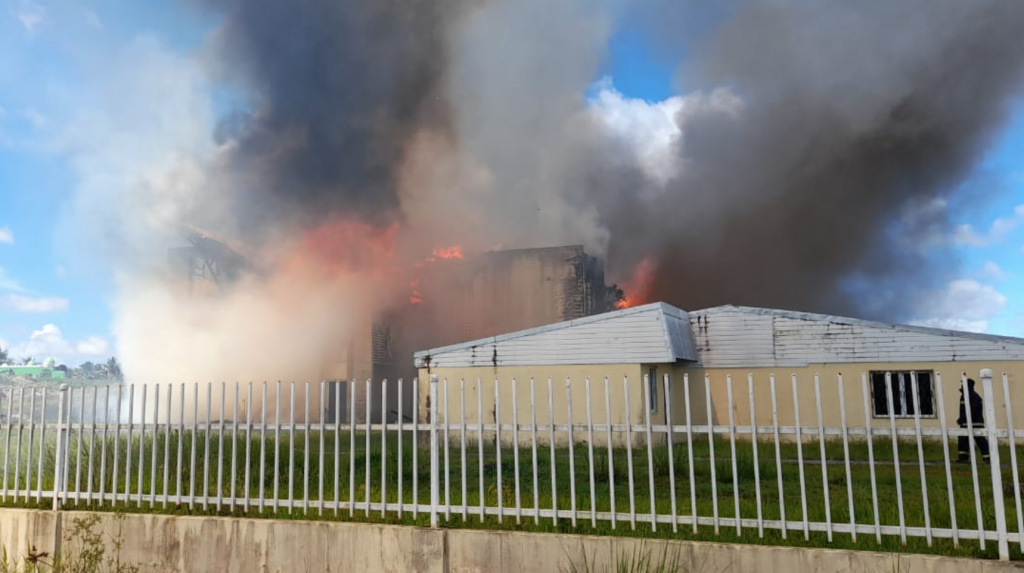 By the time, the Fire Service was able to completely extinguish the blaze, just a shell of the building was left standing.
The origin of the Fire is unknown and the Fire Service has promised a comprehensive investigation. There was no one in the building at the time of the fire, so there is some suspicion that it might have been electrical in origin.