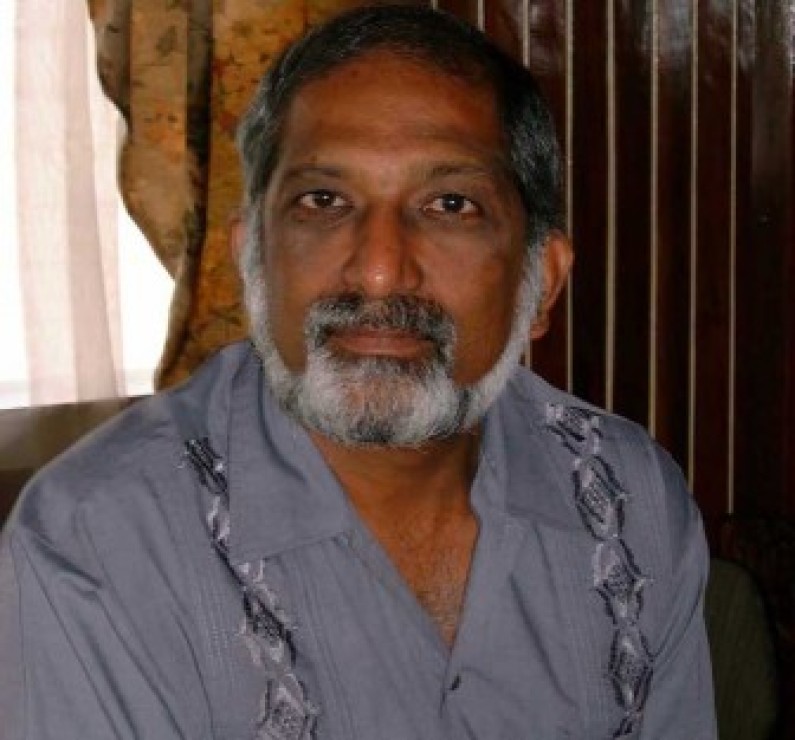 Former Government Minister under the Peoples Progressive Party Civic administration, Navin Chandarpal died early on Tuesday morning after a long battle with cancer.
Mr. Chandarpal served as Minister of Agriculture for a number of years before becoming a Presidential Advisor. He was a well respected member in the People's Progressive Party and worked for years with his wife Indra Chandarpal to continue the work of the founders of the party.
In a statement, the National Assembly remarked that Chandarpal served in the National Assembly with distinction for five (5) years, two (2) months and four (4) days, and was well liked and respected across all political lines. "He will be remembered for his principled positions, his wit, and fearless and very amiable character. He was a friend to all and fierce fighter against injustice and oppression", the statement said.
The People's National Congress Reform in its sympathy message Navin Chandarpal's passing is a great loss to his party, the People's Progressive Party (PPP).
And the Alliance For Change noted that the "late Chanderpal has served his country in several fields – as a teacher, youth and student leader and in the fields of trade unionism and politics"
The AFC said it shares the loss of Chanderpaul and expresses sympathy with his wife, Indra and his children other members of the bereaved family.
Filed: 28th October, 2014