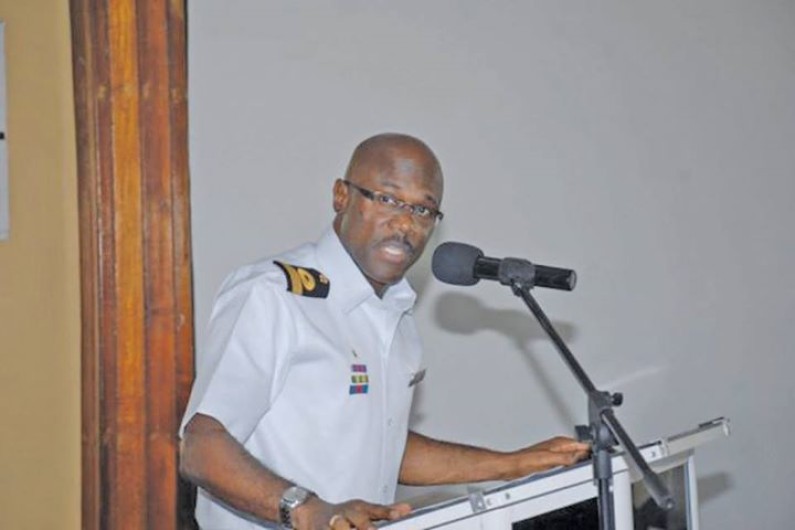 Retired Chief of Staff of the Guyana Defence Force, Rear Admiral Gary Best has offered his endorsement to the APNU+AFC coalition as the parties enter the homestretch for the 2015 elections campaign.
In a statement on Saturday, Rear Admiral Best said he believes that the APNU+AFC coalition headed by retired Brigadier David Granger is best suited to move Guyana forward.
He said "I wish to go on record as endorsing the APNU-AFC coalition as the best political party capable of managing the affairs of our country now and in theh future. This is indeed an A-Team". Best added that in his view the APNU and AFC have "worked vigorously, though independently, to put an end to division in our country. Their bold decision to work together is not only manifest of a deep commitment to unity politics, and unity leadership, but also the beginning of a movement for unity in everything we do as a nation."
"We should all join in this effort. In this context, the expressed intentions of the APNU-AFC coalition in governing Guyana under the rubric of Transparency, Unity, Equity, Security, Youth Development and Women Empowerment accord with my own socio political and nationalistic views, as a citizen, in this country."
Mr. Best, who retired in 2013, said he has every confidence that Presidential candidate, Brigadier David Granger' will act fairly, justly and equitably in handling the affairs of our nation and he is equally confident that Prime Ministerial candidate, Mr. Moses Nagamootoo will be transparent, fair and compassionate in the day to day management of the nation's business.
"I wish the APNU-AFC coalition success at the 2015 elections and urge every voter to vote APNU-AFC. It is time for Change", Best encouraged. 
The governing People's Progressive Party Civic has been expressing its concern about the number of retired Guyan Defence Force Officers who are in the APNU+AFC coalition and who are supporting the coalition. On the campaign trail, the PPP has been telling its supporters that a move to elect Granger would be a move to make Guyana a military state.  Many retired army officers have taken strong objections to the statements from government officials.