Co-founder and Managing Director of the Society Against Sexual Orientation Discrimination (SASOD), Joel Simpson is nursing some injuries after he was beaten by a group of men in an early morning attack that he believes was fueled by homophobia.
In a Facebook post, the 36-year-old Simpson revealed that the attack took place outside a late night food shop in the Bourda market.
"While I was ordering, the whole gang of them attacked me and beat me up. The sellers had to intervene. I am bruised and my sides/ribs are hurting. I'm waiting on my friend Keimo to take me to the hospital. I don't know these guys and I have never said anything to them", he revealed.
According to Simpson when he arrived at the food shop, he recognised the group of young men as the same group that he had seen earlier in the night at the Palm Court nightspot.
He claimed that Palm Court was one of the stops on a Saturday night club hopping plan by him and a group of friends.
Simpson said that he and his friends were forced to leave Palm Court after the same group of men started to throw beer on them as they were partying in the club.
He explained in the Facebook post that "sometime after midnight as the crowd started to grow, a group of men came in and stood at the back bar just behind us. Shortly after their arrival, I felt beer being thrown on us. I thought it must have been a drunken spill so I ignored it, but we then felt a second douse of beer on us. At this point, we realized this was very deliberate".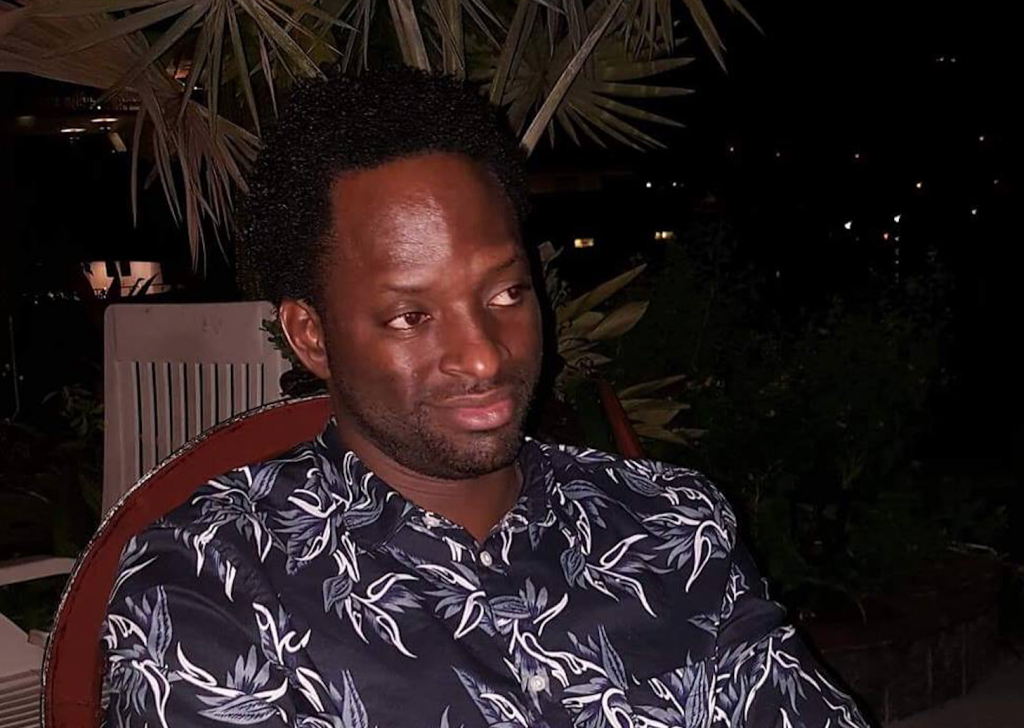 Simpson said when he attempted to get the supervisor on duty to intervene, he was told by the unnamed supervisor that "we don't want man wining pun man here."
He said his complaint was never investigated by the supervisor and when some of his female friends who were part of the group got into a verbal confrontation with the beer throwing men, he intervened and they left the nightclub.
Simpson admitted that he has been visiting Palm Court for over two decades and never experienced that type of homophobia by patrons or the staff. He said the situation left him perplexed and he and his friends went to other nightspots to continue their partying before he made his way to the Bourda market for an after party snack and came into contact with the men who had poured the beer on him and his friends earlier in the night.
"The same guys from PC were there. I just ignored them and ordered my food", he said, but he was attacked just after and had to be taken to the hospital, where he has since been treated and released.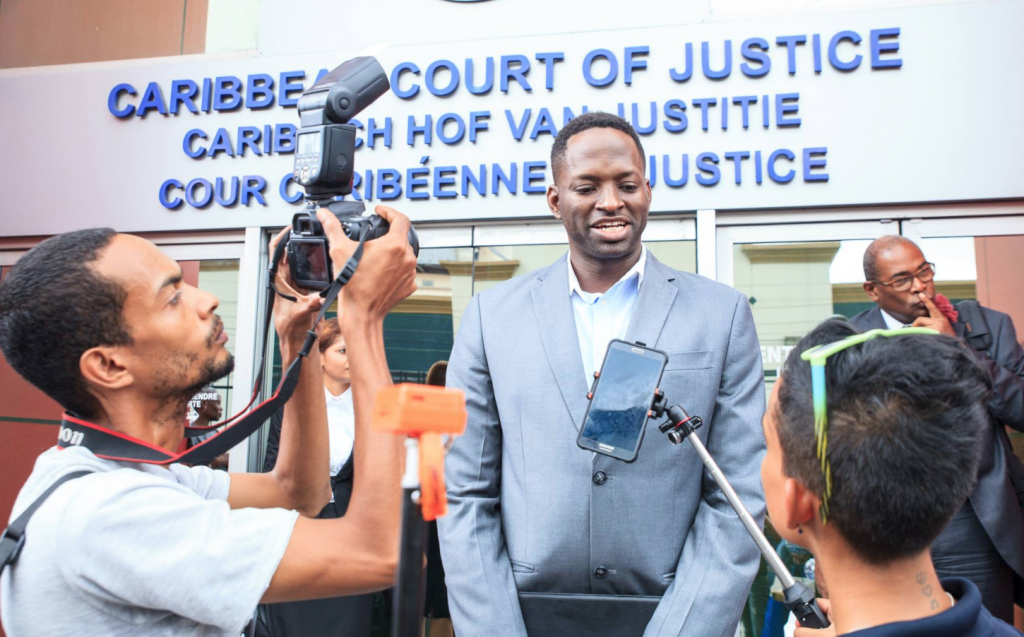 Simpson intends to file an official police complaint and have the attack at Palm Court and at the food vendor investigated.
Just two weeks ago, sections of the LGBT community in Guyana hosted a pride march calling for an end to discrimination against the LGBT community. Simpson was at the front of that parade.