The Ministry of Housing's Central Housing and Planning Authority (CH&PA) today launched a $3.9M employment stimulation project in Tiger Bay.
The community-based initiative focuses on providing jobs for residents in vulnerable community through the Housing Ministry's housing drive.
Under the initiative, a concrete block-making project will be established to make the product available for houses being built by the Ministry.
Speaking during the launch of the project, Housing Minister Collin Croal said the government has recognized the need for an improved standard of living and the impact of the COVID-19 pandemic on the lives of citizens countrywide. He said the project is therefore a timely response and will see the employment of hundreds of persons over the next few years.
"The vision of His Excellency, which, when it comes to fruition, will mean steady employment, better communities and of course, stronger value families," The Minister said.
The Minister told the residents that government will provide critical support for them to become entrepreneurs.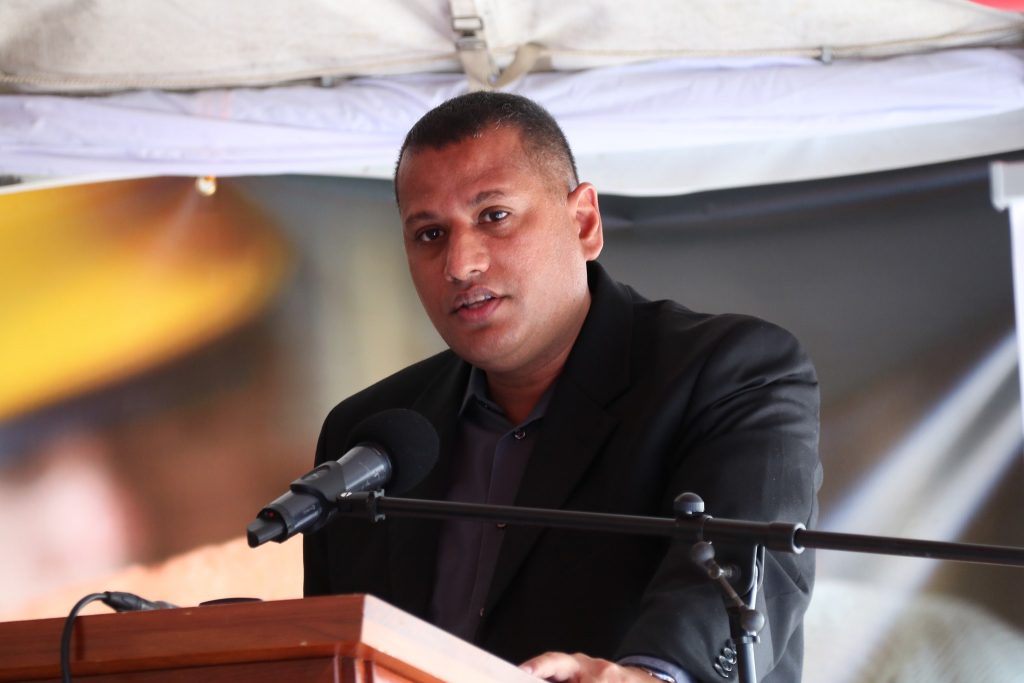 He said there is a great demand for hollow blocks in the housing sector and he pledged his Ministry's full commitment to provide the materials to persons who are willing to take up the challenge at no cost to them.
"This is a win for all of us. Already ten contractors have communicated their commitment to buy the blocks that you produce so there is a ready market", the Minister told the residents.
The project will run from 2021-2025 at an estimated cost of $20 million. However, $3.9M has been allotted to pilot the project in 2021. Phase One will span from May to November 2021, with an expected 80 direct beneficiaries.
The Housing Authority will be partnering with vulnerable communities, block makers, The Guyana National Bureau of Standards, contractors, hardware suppliers and sand suppliers to execute the project.
"We in the Ministry of Housing and Water are doing our part, to contribute to the bigger vision of ensuring that we create those job opportunities for our people and so we choose the most vulnerable communities because we are convinced as a government that we need to improve lives," the Minister said.
Target communities identified thus far are Tiger Bay, Albouystown, East Ruimveldt, West Ruimveldt, Sophia, Agricola, Mocha, Lusignan and Buxton in Region Four.
Communities in Region Six and Ten have also been earmarked to benefit from the initiative.