Two days after Leader of the People's National Congress, David Granger informed party Chairperson Volda Lawrence and General Secretary Amna Ally that he will be proceeding on a leave of absence from the party, he has now written to the Central Executive Members of the party and the party's Members of Parliament confirming his decision.
Granger also made it very clear in his latest letter that he was not resigning or retiring from the party, but was simply taking a "deserved" leave of absence for vacation purposes.  
In the letter seen by News Source, the PNC Leader reminded his party colleagues that he was elected as the party's leader at the biennial congress on four occasions.
"I have not demitted office", he said, while explaining that he has not taken any leave since becoming active in politics a decade ago.
He said over the past 10 years, he had a steady governmental work schedule as Leader of the Opposition and as President of Guyana and never took a vacation.
He said he intends to spend his vacation leave in Guyana and remains accessible to the party when called upon.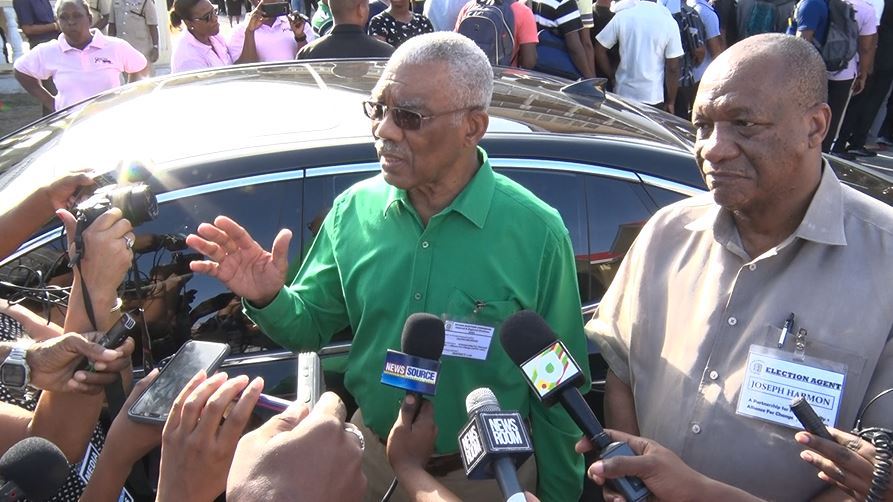 A senior official told News Source that Mr. Granger's decision could be viewed as him trying to stay away from discussions relating to the party's biennial delegates congress which is overdue.
The discussions for the proposed date of the congress are scheduled to be held in coming days.
The party's congress is expected to take place before the end of the year which will see the election being held for the Leader and executive of the party.
Political insiders have told News Source that it is unprecedented and strange for a leader of a political party to take a leave of absence, especially as the party is gearing up for a congress and internal elections.
One political analyst said Granger may be setting the stage to remove himself from the daily grind of leading the party.
He has come under blistering criticism from his party's executive over many decisions made by him in the past year and has also been accused of ignoring the advice of the Executive on various issues and running a "one-man show" in the party.