Police in St. Maarten have launched a massive investigation into the gunning down of a Guyanese national in the island on Saturday night.
The dead man has been identified as 23 year old Guyanese, Rundell Bobb. According to a Police report, just after 9 o' clock on Saturday night, heavy gunfire was heard coming from outside the popular Patricia Garden Bar in the small island.
When the heavy gunfire ended, the young Guyanese man was found in the driver's seat of his grey Kia Rio car with multiple gunshots to the body. He was parked on the grounds of a car wash. Another man was also injured in the shooting and has been hospitalized.
According to the Police report, a medical doctor was taken to the scene to pronounce the man dead.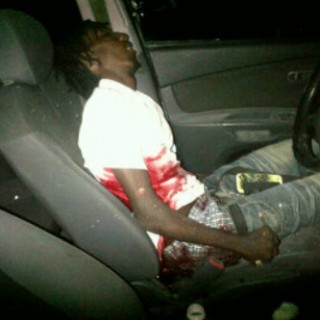 Eyewitnesses have been questioned and are assisting with the investigation. Some of them said that when they heard the heavy gunfire, they thought it was fireworks or firecrackers.
The execution style murder has sent shock waves across the tourist friendly island.
The police report said no suspect or suspects have been arrested in connection with the case and the motive behind the killing and the possible suspects are both unknown.
The St. Maarten Police Department is asking anyone with additional information about the case to contact the nearest police station in the island.
…