Chief Election Officer Keith Lowenfield on Saturday handed in his final report on the elections to the GECOM Chair showing the incumbent APNU+AFC with the majority of votes, but one of the PPP nominated Commissioners, Sase Gunraj, has already brushed aside the report as an "eyepass" saying that Lowenfield was in violation of the instructions from the GECOM Chair.
Lowenfield's latest report showed the valid votes cast as 475,118. Of that figure, the APNU+AFC won 236,777 votes while the PPP won 229,330 and the three joiner parties gaining 5090 votes. By his calculations, the APNU+AFC will be allocated 33 seats, the PPP will get 31 seats and the joiner list will get 1 seat.
The numbers in Lowenfield's latest report differ from the total undeclared numbers from the recount.
The Elections Commission could not discuss the report today as the Government nominated members were not present for a meeting of the Commission.
PPP nominated Commissioner Sase Gunraj told reporters that the Lowenfield numbers are wrong again and the numbers do not reflect the numbers from the recount.
"Lowenfield eyepass this Commission", Gunraj lamented as he indicated that a meeting of the Commission will now have to be set to decide on its next move.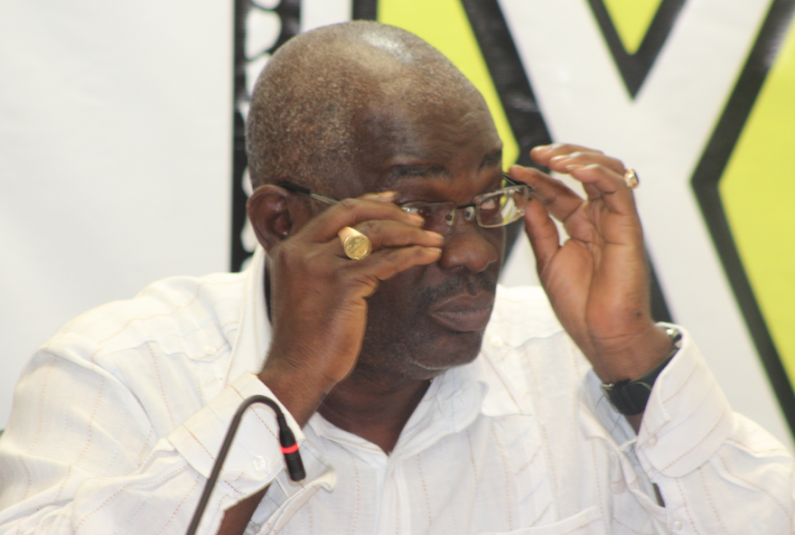 Lowenfield's final report was expected to be handed in yesterday at 2pm. However, he sought a number of clarifications from the Chair raising questions about the CCJ's ruling and her instructions for the Recount Order to be used for the final results while still depending on aspects of the Representation of the People Act.
The GECOM Chair re-enforced her earlier request for the report to be done based on the Certificates of Recount. Lowenfield handed in his report just after 11 this morning.