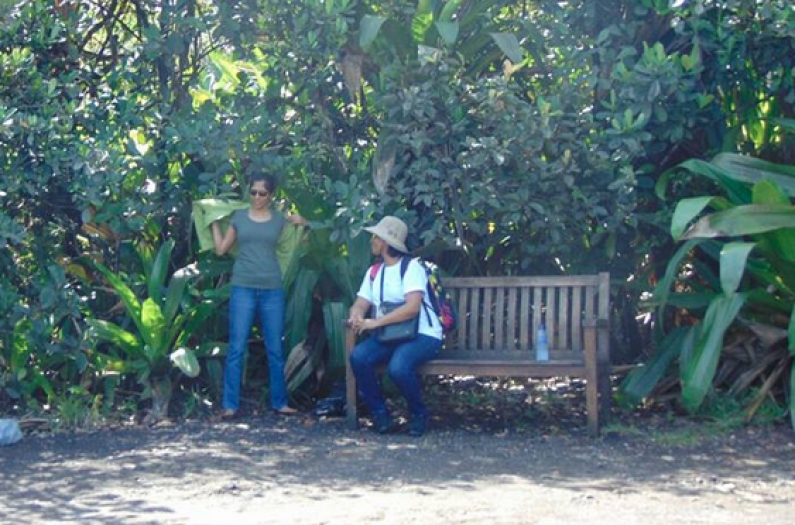 The woman who went missing during a Kaieteur Falls tour on Tuesday has been identified as Gyaneshwarie Sivinand.
In the above photograph obtained by News Source, the environmentalist could be seen putting on a shirt over her blouse as she chatted with another visitor to the area.
The woman, who is believed to be 40-years-old, was discovered missing as the tour guide was handing out snack chits during the expedition near the 741 ft. waterfalls. An immediate search began but that was soon called off and the authorities notified as darkness was beginning to set in.
According to one of the other tourists on the trip, the woman identified herself as an environmentalist who had visited the waterfalls at least eight times before as carried out environmental research.
However, there are reports that she was not an environmentalist.
News Source was told that during the flight to Kaieteur, the woman appeared depressed and distressed as she complained about going through a rough break up and getting ready to leave Guyana for Miami before the end of the week.
She was seen crying during the flight and on the early part of the tour.
When it was discovered that she was missing, confused tourists along with the tour guide launched their own search as they called out to her but got no response.
The Department of the Environment announced late last night that all activities and visits to the Kaieteur Falls national park had been cancelled as official search crews moved into the area.
The searches are ongoing.