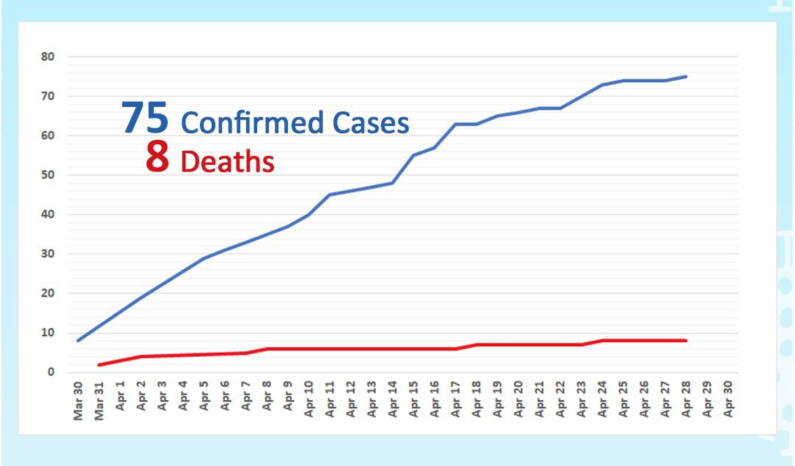 As the number of coronavirus cases in Guyana inched up by one in the past 24-hours, the Public Health Ministry has declared that there is still much more to be done to flatten the curve.
Since Guyana recorded its first case of the coronavirus on the 11th March, the country has recorded 74 more cases.
Director of Primary Health Care Services, Dr. Ertenisa Hamilton today said the power is in every one to ensure the situation returns to a state of normalcy and the numbers stop climbing.
"As response efforts continue, a review of our data reveals that much is left to be done to flatten the curve and contain the coronavirus pandemic in Guyana. We continue to see an increase in cases on a regular basis. So, what more can the Ministry do to convince you that your adherence to advisories especially physical distancing is absolutely necessary to bring us back to normalcy, something that you and I have the power to restore", Dr. Hamilton said.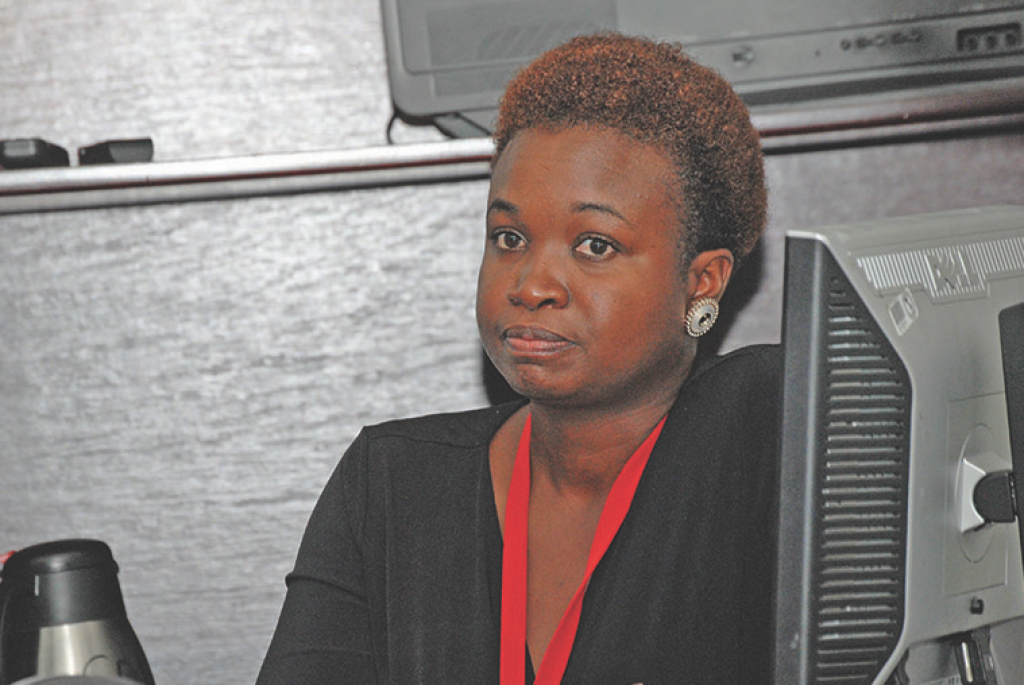 Dr. Hamilton noted that 478 tests have been completed, 14 of those in the last 24 hours. The country has now recorded a total of 75 cases with 5 persons remaining in the ICU while 15 have made full recoveries. The country has recorded a total of eight deaths.
It was also explained that more men have tested positive for the coronavirus than women.
And this evening, the Public Health Ministry is warning patients who suffer from hypertension that they need to take extra precautions against the coronavirus since they remain at a high risk.
Family Medicine Specialist Dr. Aneisha Moore-Thorne noted that Hypertension or High Blood Pressure, as it is known affects the middle-aged and elderly populations. She noted that since hypertension is more common as people grow older, it means that many of the same people with high blood pressure may have other ailments.
"Even though COVID-19 is new to us, what is known is that like any other viral illnesses such as the flu, it can damage the respiratory system and make it harder for your heart to work, something that already happens with Hypertension. This, in turn, can lead to worsening symptoms", Dr. Moore-Thorne said.
According to Dr. Moore-Thorne, hypertensive patients should follow the Public Health Minisry guidelines and seek information from their doctors. They are also encouraged to call the Coronavirus hotline if they have any symptom of the deadly virus.