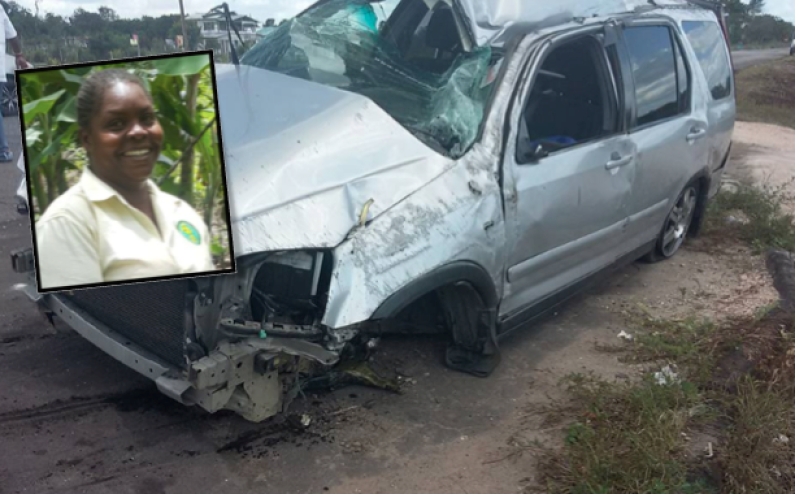 Another person has been added to the growing list of traffic fatalities on the country's roadways.
A 38-year-old Crop Extension Officer attached to the National Agricultural Research and Extension Institute (NAREI), died on the spot on Tuesday afternoon as she and workmates travelled along the Linden Soesdyke Highway in the Bamia area and the driver lost control of the vehicle.
The woman has been identified as Abeola Gomes of Long Creek, Linden Highway.
She was flung from the Honda CRV vehicle as it toppled several times when the driver lost control after coming down a hill and hitting a bad patch on the highway.
The same area claimed two other lives in two separate accidents earlier this year.
Two other employees of NAREI, including the driver, were injured and have since been released from hospital. Investigators suspect that Gomes' head was smashed against the highway after she was flung from the vehicle.
Investigations are ongoing.