When the big parties wrapped up with their nomination process, focused turned to many of the new parties that will be contesting the polls for the very first time.
The Change Guyana party headed by businessman Robert Badal intends to take its campaign across the country although it will not be contesting in every region.
Mr. Badal said it is time for Guyana to vote for real change and move away from the offerings of the APNU+AFC and PPP.
He said his party is just two months old and has already been able to pull in support from across the country.
Badal shot down nayers who have dismissed the small parties.
"I mean look what we have achieved, the momentum we achieved in only two months. Of course we have small parties that have been here a year but look what we have achieved. We are like ten times above", he said.
He said he is excited about his party's prospects heading into the elections and has confidence in the small party's ability to succeed.
According to Badal, "I think we will gain a lot of ground because of the momentum, the speed of which we are adding members. We will gain a lot of ground. We will cause some upset here. Our objective here is to get plurality. It is to win most of the votes. Even if we shortfall, we will ensure our economic plan is the economic plan to go forward for this country."
Asked if as a multi millionnaire he feels connected to the ordinary man, Badal said he does and his feet have always been on the ground.
Another one of the more popular smaller parties is "The Citizenship Initiative" (TCI).
TCI's Presidential Candidate is Rhonda-Ann Lam, a former teacher for more than two decades and mother of three.
She said that the party is very involved in encouraging young voters to come out on election day and cast their votes.
Her message to young people across Guyana is to get informed and get involved.
According to Lam, the youths simply need to "get involved. This is their country and it is critical that they participate in this process and they understand the process because they are our future leaders and so they must get involved, even if it is not on a party ballot, definitely studying how this will affect them, working out which is the best option for them and they make an informed choice in that ballot box."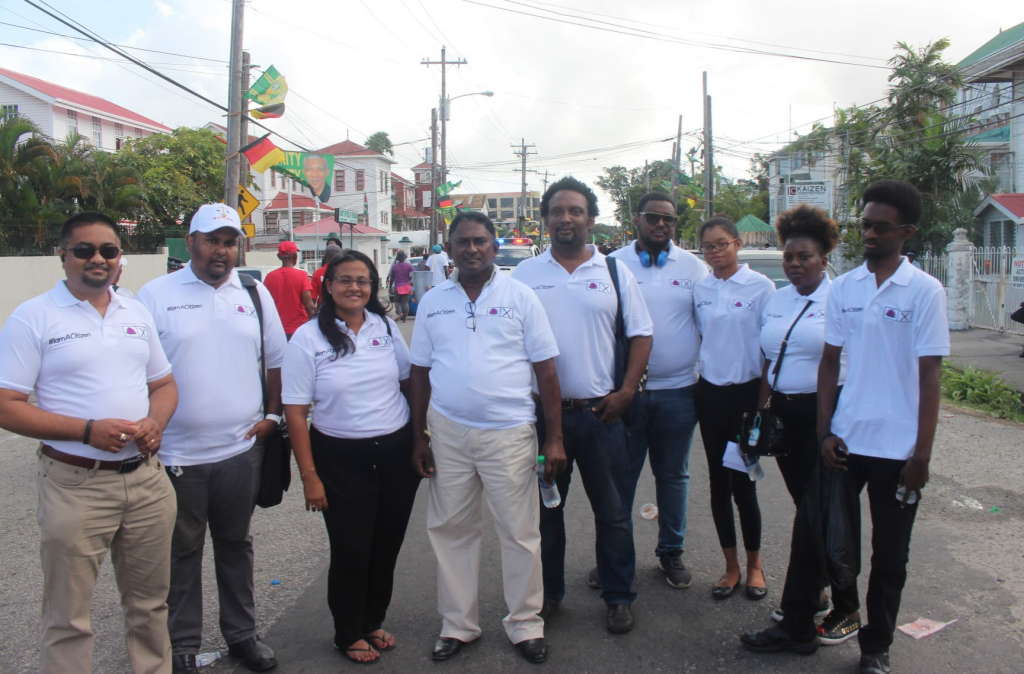 She said that the other young parties need to be in it for the long run and stay the course. The Presidential Candidate noted that while the voters will ultimately decide in the voting booth, the small parties need to have a long term plan to impact this country's development. 
"I would absolutely like to address a number of issues I would like to start by first looking at getting young people more scholarships, being able to get internships overseas helping them gaining experience and all of those kinds of things."
She said there are many other things they would like to address immediately with young people and the not so young.
In the long term, one of the major issues the former teacher hopes to address is education and educational reform. 
Other members of the party expressed their confidence in doing well at the upcoming elections, making it clear that they intend to stay the course.
One of the other small parties, A New and United Guyana was expected to team up with the Federal United Party to contest the elections, but ANUG will be going it alone.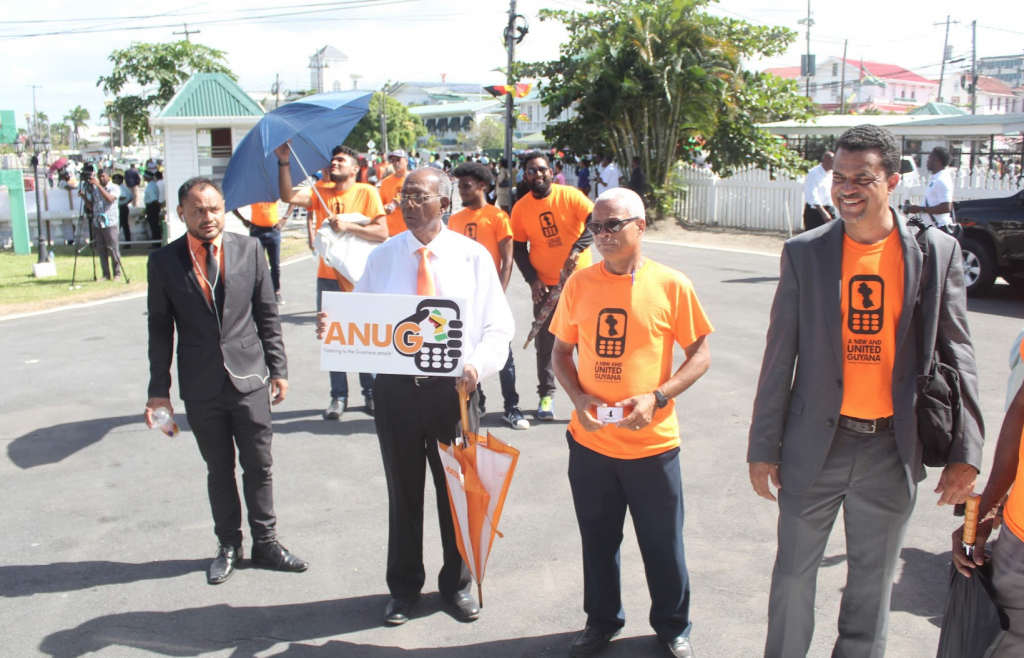 The party will be contesting the elections nationally and in six of the ten administrative regions.
Presidential Candidate and former House Speaker Ralph Ramkarran said his list is a winning one and he is confident that his party will do well at the elections.
"Time caught up with us so we were not able to go all the way", Ramkarran said.
Another party that handed in its list of candidates today was "The New Movement", which is headed by a group of young medical doctors.
The party's Presidential Candidate Dr. Asha Kissoon and its Prime Ministerial Candidate Gerald Forde told News Source that there are a number of issues they intend to focus on, including regularizing the marijuana industry.
"We plan on addressing constitutional reform, poverty alleviation, improvement of health care, energy, legalization, and regularization of hemp (maijuana)."  
The United Republican Party and the Organization for the Victory of the People were among some of the other smaller parties to hand in their lists today. The Organisation for the Victory of the People will only be contesting the Region 4 elections. (by Dennis Glasgow)