The Opposition APNU+AFC has condemned the escalation of the protests on the East Coast of Demerara, which it believes could distract from the real reason for the protest action.
Hundreds of residents from the East Coast Demerara took to the streets this morning calling for Justice for Golden Grove youth Quindon Bacchus, who was shot dead by a Special Branch rank earlier this month in Haslington.
Amid the protest which became fiery and was marred by looting at the Mon Repos Market, the Opposition is now adding its voice in condemnation.
"We join in condemning all acts of violence and criminality. Such acts only serve to undermine and distract from the legitimate aims of the protest action. Though these protests are linked directly to the police execution of Quindon Bacchus, the outpouring of persons on the streets is driven by the deep and persistent grievances many Guyanese feels in light of PPP discrimination and bad governance," the Opposition said in a statement.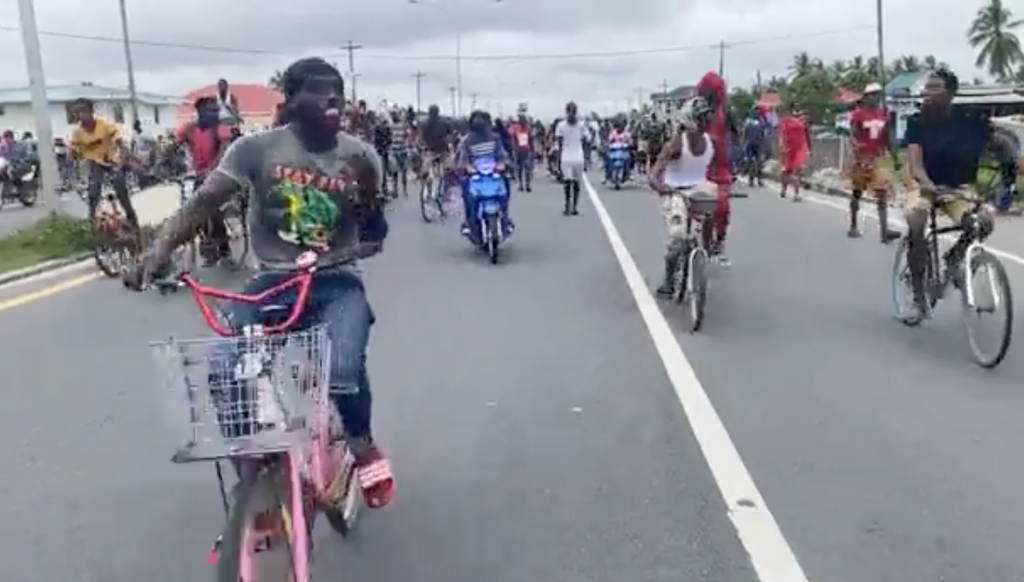 President Irfaan Ali earlier today condemned looting at the marketplace and has promised to hold those who instigated the protest accountable as well as those who were found perpetrating violence during the protest.
The Opposition wants the Police to also exercise restraint in dealing with the protestors.
"We reaffirm the right of citizens to engage in peaceful protests in their fight for justice, liberty, and equality. We call on law enforcement officers and ranks to exercise restraint and good judgment. Unnecessary and excessive force will only exacerbate an already volatile situation," the Opposition noted.