Additional mechanisms will be put in place soon that will require persons seeking employment at the various ports to be cleared by the Maritime Administration Department (MARAD), as it steps up port security, and increase training and investment with support from Chile.
Minister of Public Works, Juan Edghill made the announcement today while delivering remarks during the opening of MARAD and DIRECTEMAR – Chile's Port Security Workshop at the Pegasus Hotel.
With Guyana now deemed an oil producing nation, the Public Works Minister said the risk of a threat is greater, noting that the greatest threat to security is to believe that there is no threat at all.
"Guyana is becoming, and has become, and I think we should all be very appreciative of this fact, a country that is not just a little country somewhere down in South America, but it's a bright spot in our world. And the fact that our profile has been elevated, our risk has also been elevated, so we have to ensure that our ports are very safe," Minister Edghill said.
To prevent the movement of illegal goods through the country's ports, Minister Edghill said MARAD is discussing several initiatives including the implementation of a clearance mechanism for all port staff, and increased surveillance with the use of ICT technology.
It was explained that while shipping companies, in the process of hiring persons conduct their own interviews, the Government, through MARAD, will be implementing a second tier, where all employees must be screened by the Maritime Administration before they are allowed to work at the various ports.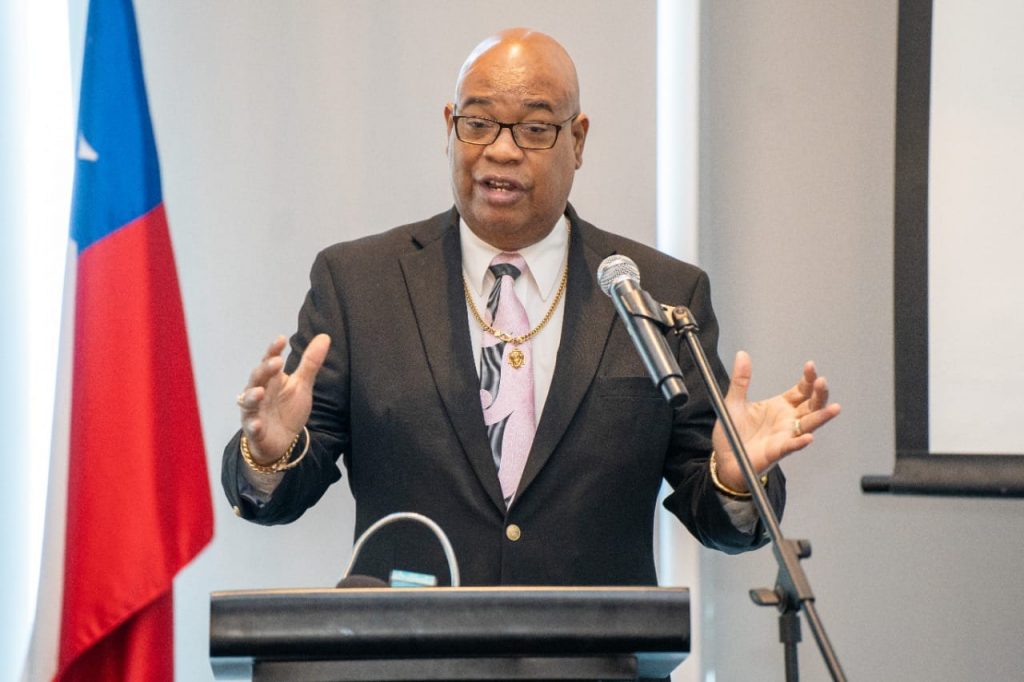 "We have to prevent the movement of illegal goods through our ports and that's a big issue. We are working on ensuring that we see everything that happens on all of our ports by putting in the necessary IT infrastructure. And we have to ensure the people who work there are not facilitating illegalities," the Minister said.
Noting that ships are often used for serious acts of terrorism, Minister Edghill emphasized that the necessary systems would be put in place to ensure Guyana does not fall victim to such acts.
With the number of ships at the country's ports rapidly increasing, Minister Edghill said it cannot be business as usual as he underscored the importance of embracing international best practices.
"…We cannot continue to do business like we're having six or seven ships in our ports when that number is exceeding 50 and we cannot behave as if Guyana is not a country of consequence. We are a country of consequence. So, we have to invest more in terms of our capital investments to equip MARAD," he said.
But investment without training would be detrimental he warned. On that note, he applauded Chile for offering Guyana additional support by proving training in port security.
"But getting all of that hardware and we don't have people who are properly oriented, people who are properly trained, people who are properly equipped, and people who have a particular world view and a perspective to ensure safety and security of our nation State, it would have been a wasted investment," he said.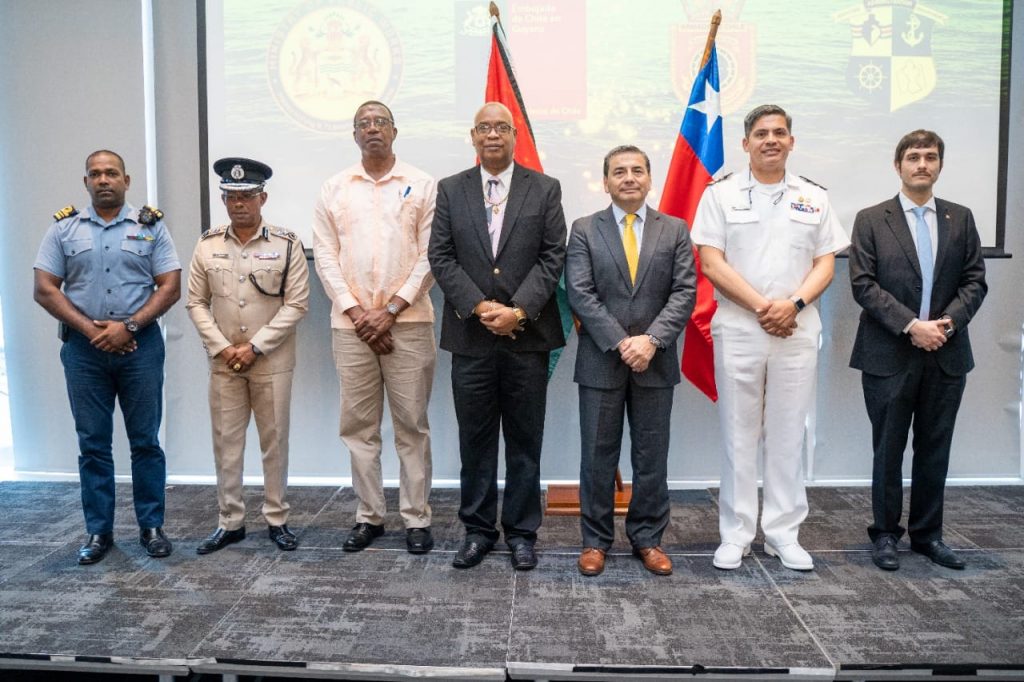 He said the Government is pleased to collaborate with Chile to build the country's human resource capacity and strengthen the institutional capacity of MARAD.
Chile's Ambassador, Juan Manuel Pino Vasquez, in his address, said with Guyana is experiencing economic and social transformation that is unlike any other period in its history, it would soon demand more from its logistic systems.
He said Chile is proud to share its experience in the area of Port Security with Guyana.