President Irfaan Ali brought the curtains down on his official visit to Suriname today with an address to an extraordinary sitting of the Surinamese National Assembly.
In the address, the President reflected on the good relations that have existed between Guyana and Suriname over the past years and pledged to strengthen the relationship and the bonds that exist between the two neighbours.
"Today I pledge the solidarity of my government with the people of Suriname and commit to working to ensure enhanced cooperation for our mutual benefit. The future of our economies are intertwined and I believe we should seize this special period to strengthen our bilateral relations. We have a golden opportunity to begin to dismantle the impediments of bilateral trade especially if there are no legal obstructions", the President said.
He noted that both Guyana and Suriname are in a good position to lead the region in development and growth, pointing to the discovery of oil in both states.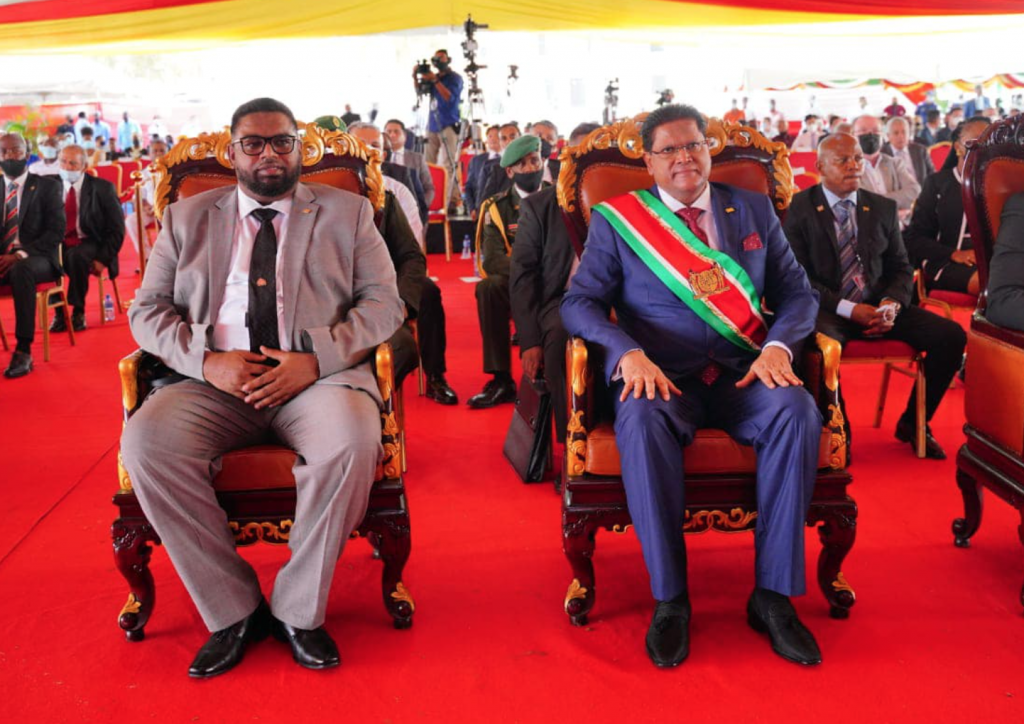 "We should take advantage of both the synergies and compliments of our economies to deepen economic and social integration. Guyana and Suriname are also part of the Caribbean Community. The 45th Independence anniversary of the Republic of Suriname comes at a time for both states to take the lead in demonstrating the efficacy of regional integration", Mr. Ali said.
The President called on the two states to be dedicated in developing a pathway that will deepen economic and social cooperation. He said Guyana is prepared to work with the Government of Suriname to create such a plan.
During the three day visit, Guyana and Suriname signed a number of bilateral agreements including a Memorandum of Understanding for the bridging of the Corentyne river.
The visit to Suriname was President Ali's first visit abroad since taking office in August.