Guyana and Suriname have started bilateral talks under their new governments, hoping to fast track and push a number of development projects that could benefit the two bordering nations.
On Sunday, President Irfaan Ali and Suriname's President Chan Santokhi held discussions along with their Foreign Affairs Ministers on a number of wide-ranging issues for both nations.
Topping the agenda was cooperation in the oil and gas sector, border and maritime security and bridging the Corentyne river.
The two Presidents noted that both Guyana and Suriname are emerging oil and gas countries and it will be best for them to work together in a number of areas for the development of the sector in both countries.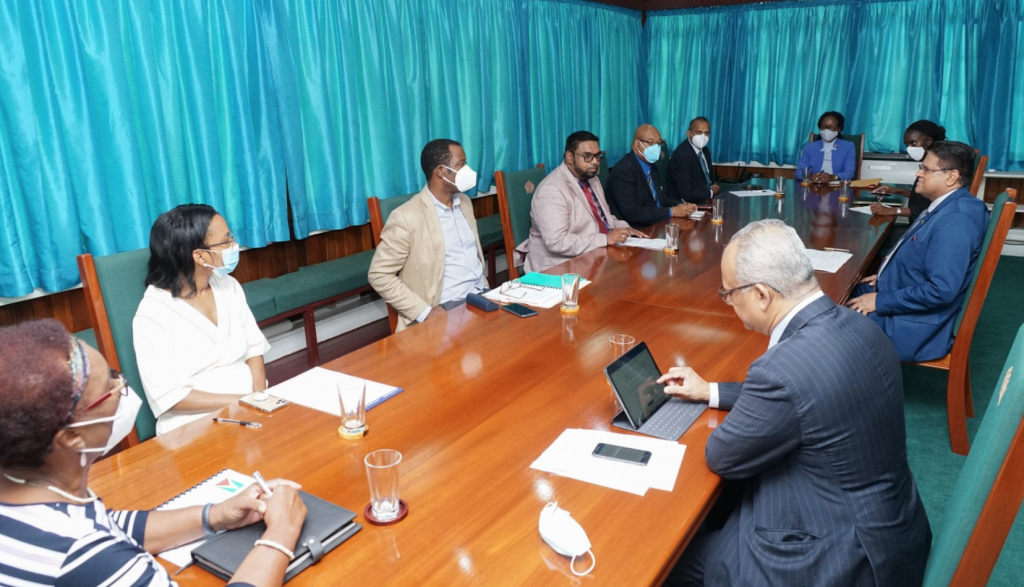 The private sector in both countries are also expected to play a key role in the high-level engagement moving forward.
Presidents Ali and Santokhi have set timelines for cooperation initiatives moving forward. The next high-level meeting between the two countries could take place within the next two months.