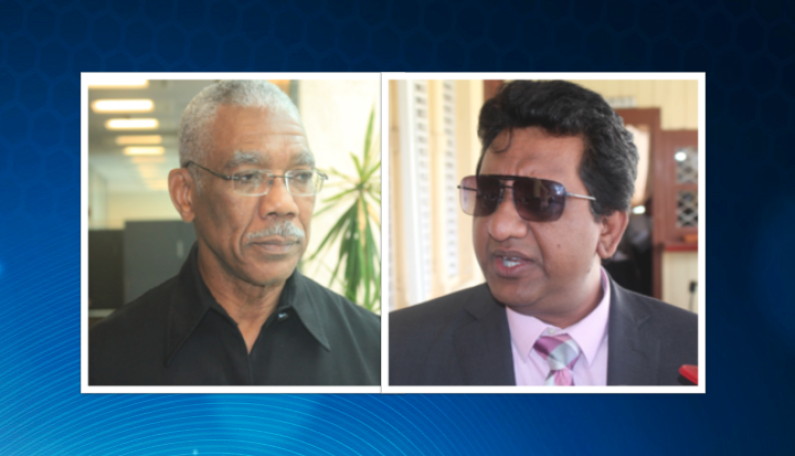 The Ministry of the Presidency (MOTP) on Monday condemned comments attributed to former Attorney General (AG), Anil Nandlall, which were published in Today's  Stabroek News and which give the impression that the President has been interfering in the operations of the security forces.
In a statement, the Ministry said it believes "that this is a deliberate and iniquitous attempt to misconstrue President David Granger's comments and thereby, mislead the public." 
The release said that "at no point has the Head of State interfered in either the conduct of the operation, which was led by Special Organised Crime Unit (SOCU), nor the investigations following the regretful loss of three lives."
Nandlall in his statement accused the President of stopping an investigation into the incident that claimed the lives of three persons including a GDF officer during a high-speed chase.
Last week, President Granger, in response to questions from reporters, who were at his office for the swearing-in of Minister Valerie Adams-Patterson, indicated that while he is aware that there is an internal probe that will be conducted by the Guyana Defence Force (GDF), because of the death of Sergeant Robert Pyle, a determination for the need for a wider investigation would be advised on by the Chief of Staff of the GDF.
Responding to a question posed by News Source Journalist, Gordon Moseley, who asked, "Mr. President there is some concern, regarding the recent death of the GDF Officer on a special mission.  Sir you are part of the Defence Board of course.  Could you say whether or not there will be a move to have a full probe of the circumstances that may have led to his death," President Granger said that he does not "see that there is need for a probe at the present time but if after discussions with the Chief of Staff he feels such a probe is justified" then such a probe would be conducted.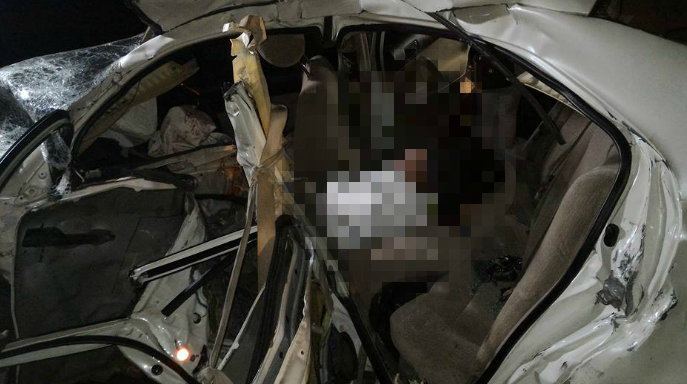 The Ministry of the Presidency reminded that while the President said that at this point he saw no need for a wider probe, he did not rule it out nor did he advise or instruct either the Guyana Police Force (GPF) or the GDF on how they should proceed with their investigations.
During the same interview, the President went on to say that he is not involved in the operational use of  the GPF or the GDF and these functions are vested in the Commissioner of Police by the Police Act and the Chief of Staff by the Defence Act, respectively.
"No politician gets involved in giving directives; operational directives to the Chief of Staff or to the Commissioner [of Police]," he said.
"The President did not say at any time that there will be no investigation.  Further, both the GPF and the GDF have investigating and reporting responsibilities in this unfortunate case as they would have with any other similar case", the MOTP release stated. .
The Ministry of the Presidency said it also finds the publishing of Nandlall's comments by Stabroek News as unfortunate, "as the President's quoted comments never amounted to the content of his accusations, particularly since no effort was made to seek a response from the Head of State by the newspaper, thereby abrogating his right of reply."