President Irfaan Ali has pledged his government's full support to the people of Buxton in areas of Agriculture, information technology and other avenues which he believes will empower Buxtonians.
While addressing the 4th anniversary of the Buxton/Friendship Archives and Cultural Centre over the weekend, the President said he is aware of the challenges that confronts the community and will work with relevant bodies to correct them.
"I am going to lead a battle that includes Buxton for the upliftment of every single person. Every single one of you, every single Guyanese are welcome on board. We are working on a number of initiatives since the last meeting here to bring economic empowerment and improve livelihood," the President told Buxtonians.
According to President Ali, one of the burning issues which must be addressed in the community is the issue of Agriculture.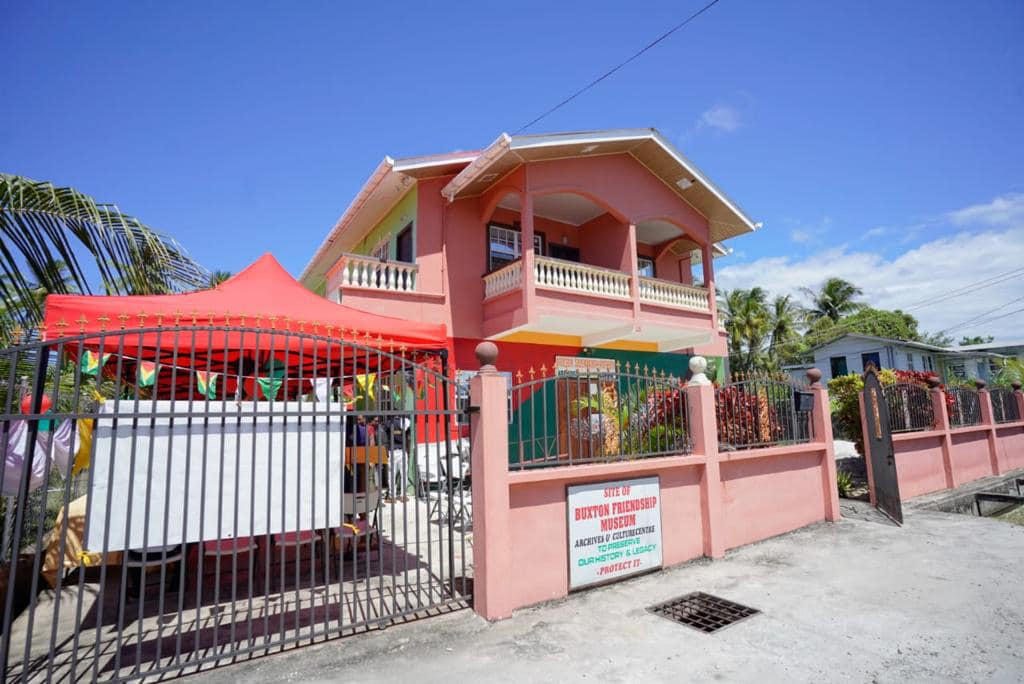 He said the government will upgrading the necessary infrastructure to assist the community reach its full potential, noting that Buxton could become a food basket of production if all farmers get on board.
"I have already tasked the Minister of Agriculture to outline a clear pathway on developing the farm-to market road, on developing the drainage canals and I said to him we must work to make Buxton a bread basket of food production, we must include the young people. Let's get the farmers to come together and to deploy the land you have here collectively so that we can advance the potential of that land into opportunities in Agriculture. You are knocking on open doors, we are ready to work with you on an initiate like this," President Ali said.
Buxtonians were told by the President that he has their best interest at heart and he cautioned them against listening to distorted messages.