President David Granger today declared a new evolution of Guyana as a nation where he will be pushing to ensure that all teachers are trained.
Speaking at the 85th Graduation ceremony of the Cyril Potter College of Education this morning, President Granger told the graduating teachers that as Guyana enters a new age of development, teachers will become the engine that drives the development across the country.
" Teacher training is vital to fulfilling this national mandate, Guyana is investing in teacher's training to ensure that students benefit from the best training, teacher training cannot be, occasioned, it cannot be sporadic, it cannot be episodic it must be career-long experience teachers must pursue their professional development by upgrading continually with the skills that require news knowledge and becoming efficient in the new governing technology ….Teachers who are untrained would have no place in the future of the education system" Granger said.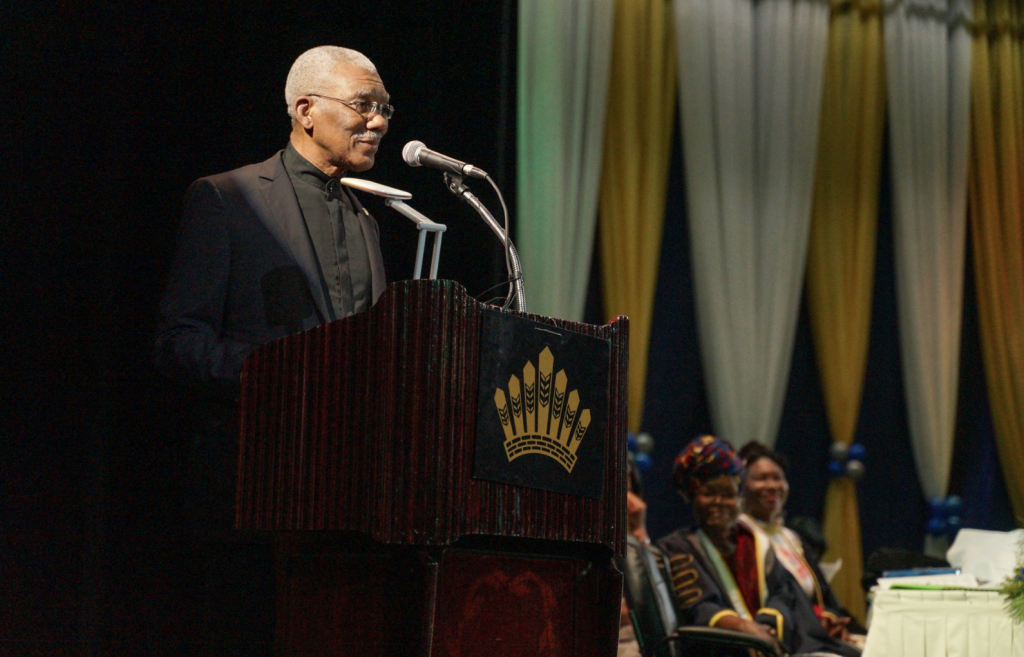 The President told the teachers that they will need to possess world class teaching ability as they educate the children of a fast developing nation.
He said the Government will continue heavy investment in teacher training to ensure that students benefit from the investment.
The investment, he said, will include the expectation that teachers will continue to develop themselves as training will be part of their career development.
The President also noted that as society changes, the teachers will have to charter the future not just for themselves but for the nation's future leaders.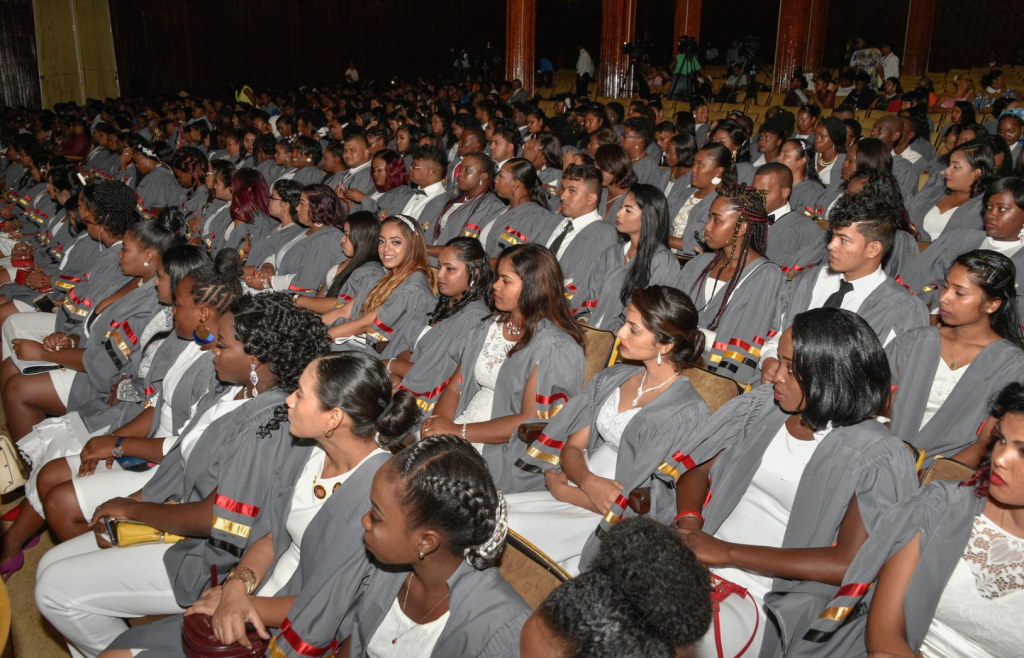 He said over the next two decades, there will be more investment in teachers as their role will be more recognized.
377 trained teachers graduated today with the majority of them being women. Just 16% of the graduates were men.