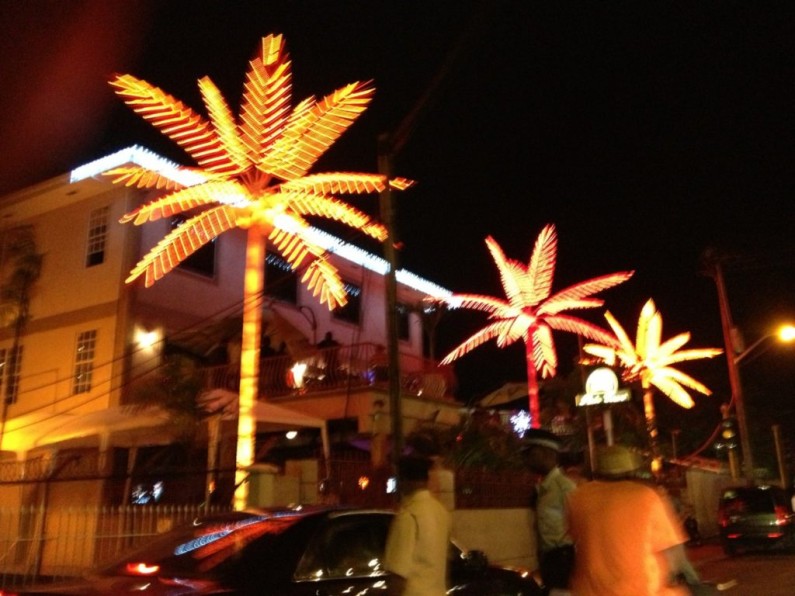 The Private Sector Commission has lashed out at the National COVID-19 Task Force over its final warning to the Palm Court Restaurant and Bar for its flouting of the COVID-19 guidelines.
One day after a letter from the National Task Force to the popular Main Street restaurant and bar made the rounds on social media, the Private Sector Commission responded, threatening to withdraw from the Task Force.
Palm Court was warned by the Task Force over its flouting of the Coronavirus guidelines. While the health regulations allow for restaurants to operate with outdoor dining, bars should remain close.
Palm Court has reportedly been keeping its bars open and welcoming guests beyond the curfew hours.
The business place was warned before by the National Task Force, so the latest warning was described as a final warning. It was accompanied by a threat of license revocation.
The PSC rushed to the defence of Palm Court in its statement on Sunday indicating that Palm Court is not the only business flouting the COVID-19 guidelines and therefore it should not be targted.
According to the PSC, hundreds of businesses have been operating in a similar manner to that of Palm Court and the action against Palm Court would appear to be biased and discriminatory. It wants the warning letter to be withdrawn.
The Private Sector Commission complained that the Task Force ought to operate in a fair and transparent manner.
A number of businesses including some linked to the government and members of the PSC have been openly flouting the COVID-19 regulations and have been allowing large gatherings even as the country's coronavirus numbers continue to climb.