With just over two weeks before the presentation of the National Budget, Public Security Minister Khemraj Ramjattan, has indicated that he is pushing for more funds to be set aside and made available to support the security forces in intelligence gathering operations.
Mr. Ramjattan said he has specifically requested funds for informants, who aid the Police  Force in its intelligence gathering operations.
"I ask for lots more monies for intelligence gathering because in Guyana you have to get funds for people to feel comfortable before they can give you the information," he said.
These funds have been requested even as a 2017 Witness Protection Bill is slated for debate and passage in the National Assembly.
The Bill seeks to establish a programme for the protection of witnesses who give evidence in the courts of Guyana.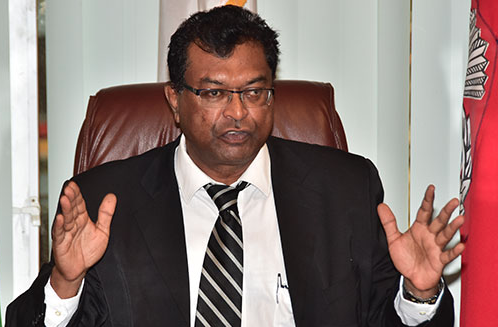 The Public Security Minister told reporters on Friday that the Ministry of Public Security has asked for funds and plans to have more CCTV cameras in and around the city with the aim of making the cameras, a policeman on every block.
He hopes that surveillance technology along with intelligence-led tactics will enhance law-enforcement effectiveness.
Ramjattan also told reporters that the proposed 2018 budget for the security sector will strengthen the Guyana Police Force, the Guyana Prison Service, and the Guyana Fire Service.
"I asked for more training, sending people overseas. The budgetary allocations asked in that line item are plenty."
Ramjattan said in addition to overseas training for personnel, the GPF will also be supported in reaching its full complement of ranks.
"We have asked also for the development of a Strategic Management Unit with more capacities and a coordinated system…. We also want an integrated system where the Ministry of Public Security can make verifications," the minister added.
The National Budget is slated for presentation on November 27.