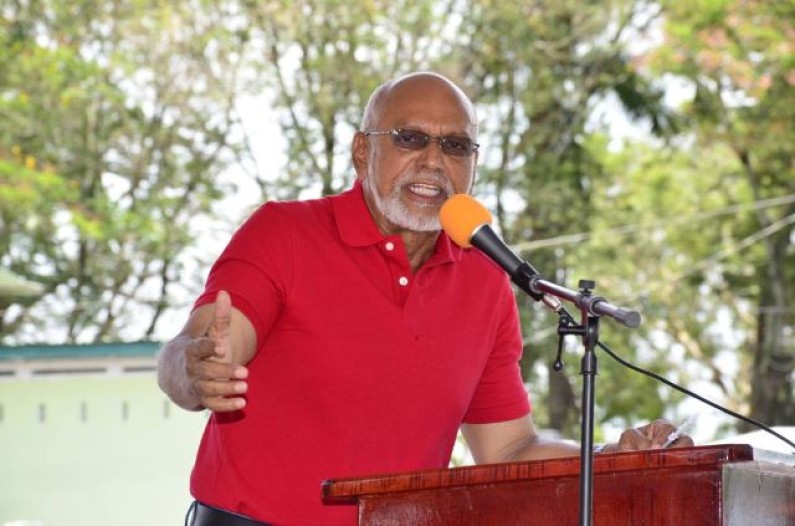 With just over a week to go before Guyanese head to the polls for regional and general elections, President Donald Ramotar is seeking to pull the nation's workers on his side with promises of an increase in the minimum wage.
The President used Friday's Labour Day rally hosted by the Federation of Independent Trade Unions of Guyana (FITUG) to lay out his case for the country's working force.
"As long as the economy increases, as long as our country continues to grow, I can promise you that we will increase the minimum wage", the President assured while trying to speak over loud heckling from the crowd. 
Guyana's minimum wage currently stands at $35,000 per month. Mr Ramotar also told the workers that the PPP government has been improving their way of life. He said "We have also expanded the tax threshold to allow you to keep more money in your pockets. When we came to office, it was only $6000 a month, $72,000 a year. Today it's $50,000 a month. That will allow you to have a far greater amount of money or as the economists say disposable income ."
Many workers did not appear moved by the President's promises and several of them could be heard shouting "too late too late", even as Ramotar tried to assure them that his party was the working class party and the one that has their best interest at heart.
The President was joined on stage by Prime Minister Samuel Hinds, Home Affairs Minister Clement Rohee and the PPP's prime ministerial candidate, Elisabeth Harper.