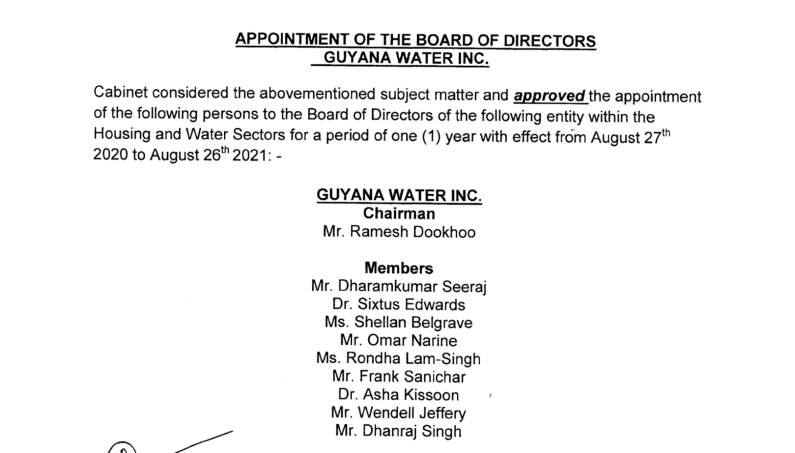 The Government has started the appointment of members to a number of state boards and while it has reached out to the small parties for nominees to the boards, it has completely blanked the APNU+AFC, which has 31 of the 32 opposition seats in the National Assembly.
Last week, the Minister of Governance Gail Teixeira wrote to a number of the small parties requesting nominees from them to serve on state boards.
The small parties all responded and at least three small party leaders and a number of executives have found themselves on the boards of a number of state agencies and companies including GWI and NCN, and GPL.
APNU+AFC Members of Parliament, Khemraj Ramjattan and David Patterson both confirmed that there was no such request from the main opposition.
Mr. Ramjattan said while he is pleased that some of the small parties are being accommodated on state boards, it was expected that the main opposition party would have also been invited.
Former Minister Patterson reminded that during the APNU+AFC Government, the PPP was invited to serve on all state boards but it only took up one of those invitations.