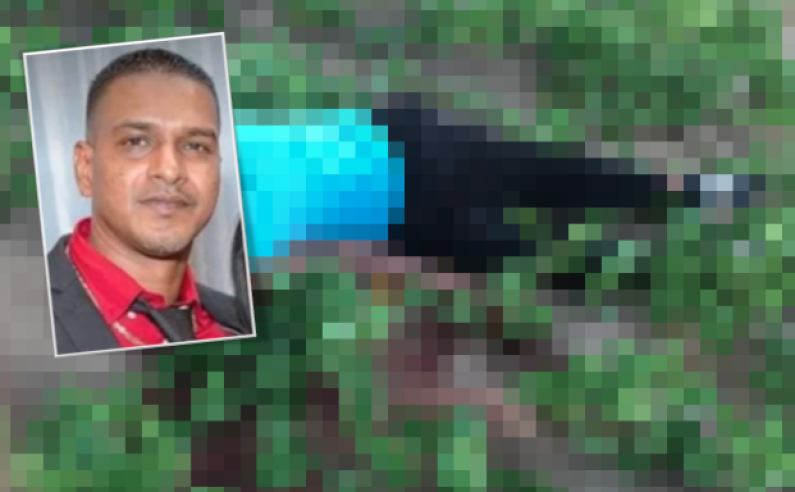 The body of a Surinamese national who was wanted in his home country for a major cocaine bust was found in Guyana yesterday at Number 63 beach, Corentyne with a single gunshot to the head.
The man has been identified as Nitender Oemrawsingh. His body was identified by relatives in Suriname after photographs of the lifeless body surfaced on social media.
Local Police investigators have been contacted by their Surinamese counterparts.
Just last week, the Police in Suriname issued a wanted bulletin for the man after more than 5000 pounds of cocaine was found in a rice shipment in Suriname that was being prepared for export to France.
It is believed that the man, Nitender Oemrawsingh, may have fled his homeland and was hiding out in Guyana, but might have have been tracked down by persons in the Surinamese drug underworld.
The Surinamese media is reporting that the dead man was the owner of the rice company in Suriname that was responsible for the containers of rice that were found with the over 5000 pounds of cocaine last week.
On Monday, the Guyana Police issued a statement about the discovery of the body at #63 beach, Corentyne, seeking the public's help in identifying the body.
Once a photograph of the man hit social media, he was quickly identified by his family and Attorney over in Suriname.