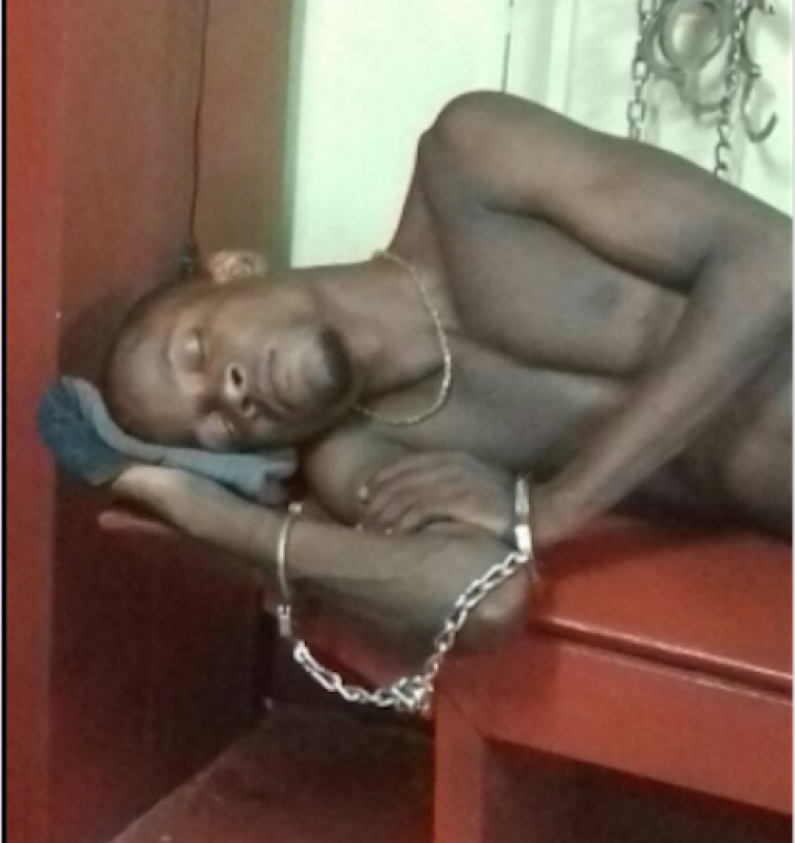 A 26-year-old man, who recently completed a prison sentence for robbery, has admitted to the robbery and murder of popular businessman, Godfrey Scipio aka Saga. He is likely to facr robbery and murder charges this week.
The 59-year-old vendor and businessman was shot to the chest and relieved of his jewellery on Thursday night as he exited a Kitty hotel in the company of a young woman.  He died moments later at a private hospital.
Police investigators were able to identify the suspect from surveillance video from outside the hotel. They moved in at his Kitty residence and arrested him yesterday. However, the gold jewellery that he stole is still to be recovered.
Sources close to the investigation have revealed that the man told lawmen that the robbery and murder was not planned. He reportedly claims that he saw the businessman entering the hotel with his lady friend and decided to stake out the place.
As the man was leaving the hotel just over an hour after, he rushed up to him and demanded his jewellery while shooting him to the chest.
He grabbed the jewellery and escaped from the scene. The entire incident was caught on camera, according to sources familiar with the probe.