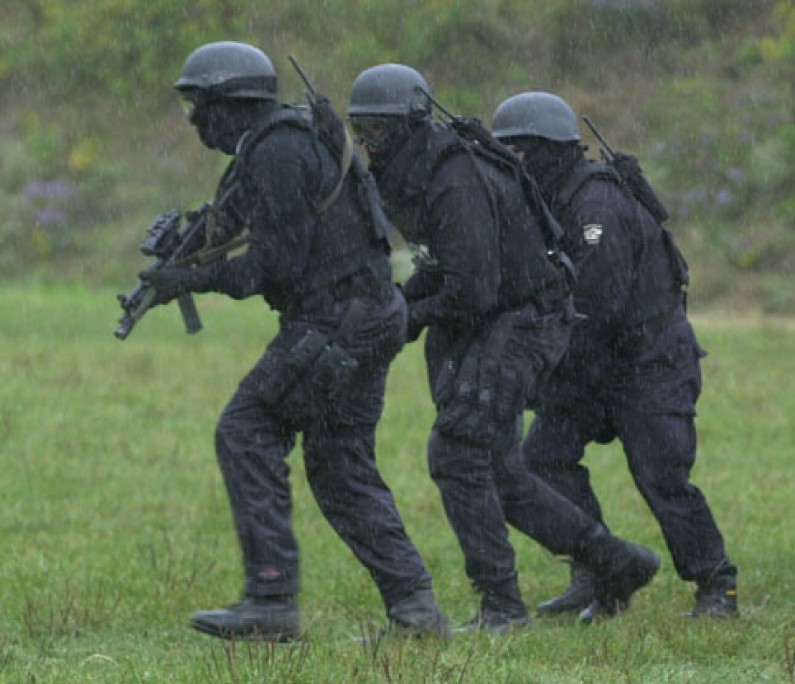 As the Guyana Police Force moves to establish a SWAT unit to aid in the fight against crime, Police Commissioner Leroy Brumell is giving the assurance that the new SWAT team will "not be a black clothes".
The Commissioner was referring to the infamous Black Clothes Squad of the Guyana Police Force that had to be disbanded after a number of its members were accused of police brutality and having links with the criminal underworld. The Black Clothes squad was also fingered in several extra judicial killings.
The Commissioner of Police just after taking the oath of office said that plans are already moving apace to set up the new SWAT team. He said Deputy Commissioner and Crime Chief Seelal Persaud is one of the persons involved in the setting up of the unit and looking at recruitment. "I can assure you that once it comes into being, it will not be a black clothes", Brumell said.
According to the Commissioner the Police Force is looking to recruit members of the Force who show good service and ability to become members of the new special unit that will lead the charge against crime and criminal events.
He did not give a timeline for the establishment of the SWAT unit but noted that systems are being put in place for its eventual reality.
The Government last week announced that cabinet had given its full support for the setting up of the new SWAT team as the Police continue to be faced with rising cases of violent crimes and robberies.
Some members of civil society have expressed concerns about the process to establish the unit. They want to know that the process will be one that will examine carefully the persons who will become members of the elite squad.
The Guyana Police Force has come under criticism over the years for the way it tackles major crime problems. The special unit is expected to work close with other units that should have served the same purpose in the crime fight.